Back to School Rally/Dance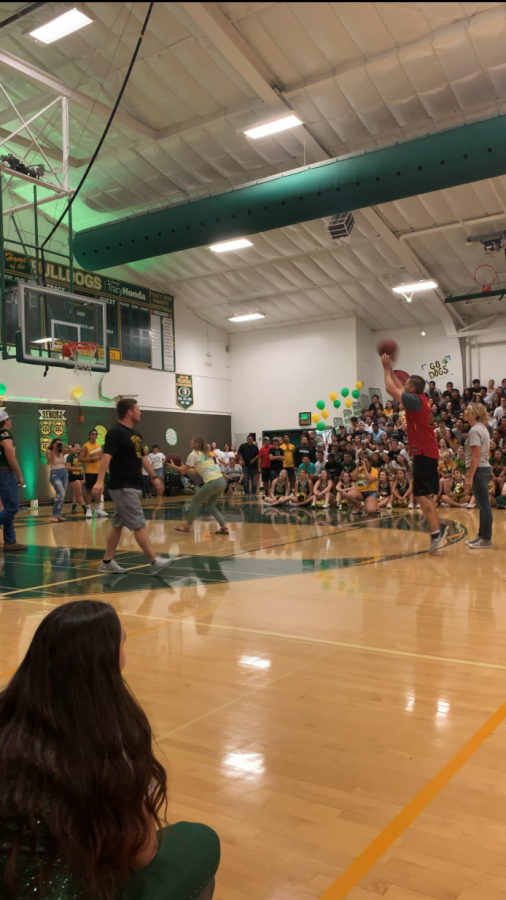 Elijah Quintana, Staff Reporter
October 4, 2019
With Tracy High school being in school for almost 2 months, lots is happing.  The bulldog football team just hosted their first home game of the 2019 season.  They played against Manteca and had a really good game, but unfortunately ended up loosing.
Earlier that Friday, Tracy had a rally to prepare for the first home game of the year.  The rally took place during 6th period.
Every grade had their own individual section.  Students from each grade were pulled out to compete against one another during the rally. Lots of games were played and some teachers played a game of knockout. Overall, the rally was really fun  and it seemed the school had a good time.
Directly after the game, Tracy had their first dance of the year.  After loosing a game some think the best way to get happy is a dance.
Tracy High has really lively dances.  According to some students, dances are their favorite part of school.  About 200 students or maybe more attended the dance, and hoped to have fun, which many said they did.
The dance was from 9:30pm-12:00am.  During the dance some of the most popular music was played, which is always a plus because in order to have a great dance you need to play the music that people want to hear played.
After the dance students were sweating a lot, so clearly it was hot in the building.  Many students afterwards went to eat food.  The two places that were talked about the most was IHOP and Nations.
If you have never been to a Tracy High dance, I highly encourage y-ou to go to one.  The next dance is after the homecoming game against St. Mary's on Oct. 18.