Tribute to Mr. Wedel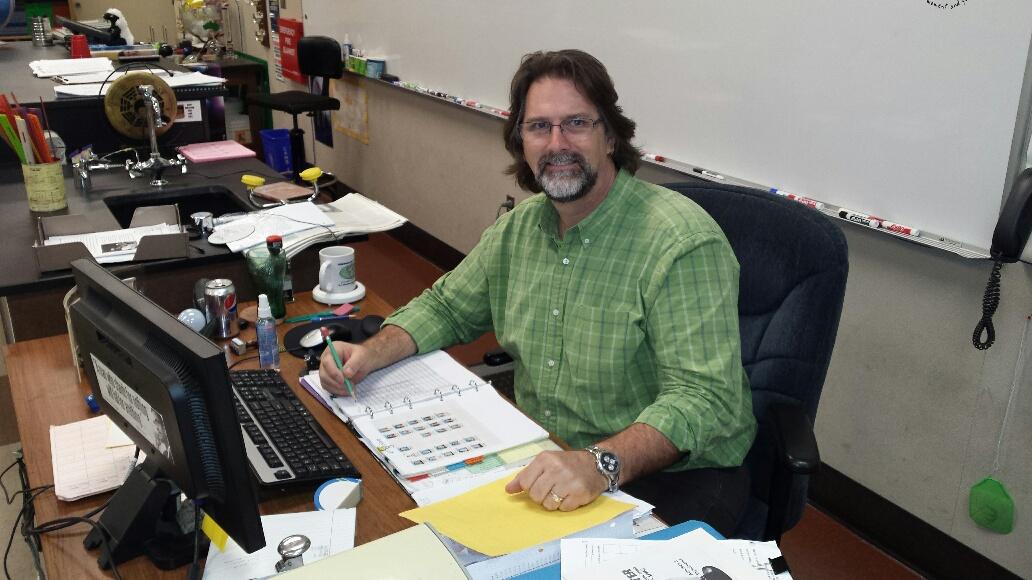 Tracy High students and staff are saddened by the loss of Ken Wedel earlier this month. Wedel was a beloved science teacher at Tracy High. He taught IB Environmental Systems and Societies and Earth Science. 
Wedel began teaching at Tracy High in 2001. Before his teaching career he was a banker and was looking for a change. After he went to college and became a teacher. 
"He fell in love with geology and came here to teach. The following year was when I met him. Then we started doing Science Olympiad," Erin McKay said. 
Wedel and McKay have been close friends since they both came to Tracy High to teach. 
"One second year teacher and one first year teacher going 'we have no idea what we're doing but let's go for it and have fun!'" McKay said referring to their time coaching Olympiad.
After Science Olympiad Mr. Wedel started the recycling for the school. Before Mr. Wedel, there was no recycling on campus. He got the grants to start it up and got recycling bins for the whole school. 
His class would go out every Monday and pick up the recycling from the classrooms. It's one of the most memorable things about his class. After the recycling was collected the students would sort the plastic bottles, aluminum, and the garbage that would sometimes end up in the bins. The money from the recycling goes straight back into the science department. 
Mr. Wedel was the advisor of Earth Club. Earth Club also does a ton of recycling on campus. Before each football and basketball game, the member go and set up recycling bins. Then after the game they go collect all the recycling and sort it all. The money they get from recycling goes into making their club better, and the purpose of their club is to make a difference on the earth. 
Mr. Wedel was so involved in making our campus cleaner and healthier. 
There is going to be a new scholarship in his name. The money is coming from a recycling drive the school is putting on and donations. There was also a tree planted by his classroom in remembrance.
The donation site can be accessed on the internet from the following link: https://THSBulldogs.myschoolcentral.com. 
Mr. Wedel was a great teacher who cared for his students. He will be deeply missed. May his legacy live on.
About the Writer
Stella Myers, writer
Stella Myers is a senior at Tracy High School. This is her second year in journalism. She is on the Tracy High Track and Field Team. She shows livestock...