Tracy High Choir
This year so far the Tracy High Choir has already performed twice, while they have at least 6 more shows this year.
The two performances that have already happened were the Disney Meets Broadway Event at Tracy High and The Real Men Sing in Modesto.
When in show business, you can not just walk onto stage and perform. It takes preparation to get on stage. Senior Edgar Farias, when asked about how he prepares for his shows, said, "I prepare by making sure I hydrated a lot and drink tea the day before my performance. And right before my shows I take deep breathes to calm myself down, I recite my song  and get ready to perform it."
Senior Patrick Gutierrez said, "I usually take deep breathes to clear my mind and go over the song/performance a couple of times so I feel better about it. It's all really a mental thing, I also go pee before my shows because that helps a lot."
So far this year each group only had to learn a few songs, Farias sang "I'll Make a Man Out of You," "Any Dream Will Do" and "Seize the Day."
Senior Gutierrez sang "My Girl", "Medieval Kylie", and British Grenadier."
Senior Jahdai Spikes sang "Seize the Day," "Seasons of Love" and will be doing "Seasons of Love" for homecoming as well.
The performers all said it was fun and exciting.
Farias went a little further and said, "It's my first year of show business, and I just had my first show which was excited to go on stage, and it felt great to hear the clapping of the crowd. I really enjoyed it a lot."
Spikes said, "I do enjoy show business. I'm just not sure sure if it's something I'm going to continue to do in college."
Hopefully choir has a good year of show business, and they perform well at there next show which would be the Winter Concert which is December 3. Before that show they will be helping out in Stockton on November 10.
About the Writer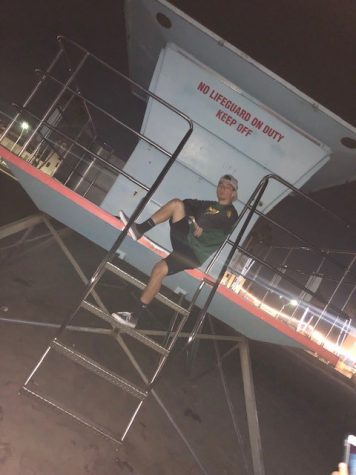 Silver Archer Jr, Contributor
Silver Archer Jr. is a second year journalism staff member and also a senior. He enjoys playing sports and listening to music. He is playing football for...