Album of the Year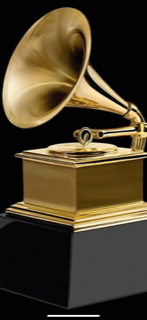 elijah quintana
December 15, 2019
With 2019 coming to an end, we look back on some of the best albums of 2019.  Unfortunately, this will not have every album of the year but was considered some of the best.  This is not just in my view on music but also in the eyes of others in the school.  I went around campus and asked students what they thought the best a,bums of the year were and these were the top five I heard the most.
The first artist that was mentioned was Billie Eilish. This year she debuted her first album ever at the age of 17.  Two years ago she released an EP which was also very good.  Her first album When We Fall Asleep, Where Do We Go? was the number 1 album in the world. I'm sure you have heard her all over the radio.  Her most famous song being "Bad Guy."  At such a young age, I cant wait to see what else she has.
The next artist is Tyler the Creator.  Tyler has been a fan favorite despite his crazy style he preforms with.  Since he has been around a while in the music industry he has many connections.  he has many albums, but a previous one that is good is Flower boy.  Though his 2019 album Igor is a guarantee winner. It is up for best album of this year.  I think most people can agree that "EARFQUAKE" on his newest album is a crazy song.
With Trippie Redd just releasing A Love Letter to You 4 it is having crazy numbers.  Earlier this year Redd released another album.  I was a fan if it but most fans didn't like it.  It is too early to see what the best song on the album will be but most of the album is trending in the top 100 right now.
Unfortunately, we just lost the next artist.  This past Sunday, Dec. 8 Juice Wrld was pronounced dead after having a seizure in the Chicago airport.  He had just landed and was coming home for the holiday.  His album Death Race for Love was his second album and was everyone favorite.  The album included songs like "Robbery" and "Hear Me Calling" though his most popular song is "Lucid Dreams" which is on his first album.
The final artist is YBN Cordae.  In august he released his first solo album ever called The Lost Boy.  It is up for best rap album of the year.  He is considered at true lyricists which is why he not only gets the attention of the younger audience but the old hip hop heads as well.  The album has feature from artist like Anderson Paak, Chance the rapper, Pusha T, Meek Mill and more.
I think all of these artist are great, though my favorite is YBN Cordae. there for the best album of 2019 in my opinion is The Lost Boy.