Girls Treat 2k19
Saturday Dec. 7 was Tracy High's yearly Girl's Treat Formal. This is a night most high schoolers look forward to. The night where girls can get their hair and makeup done, and the boys get to be boys and get handsome to be treated by the ladies on a very special night.
Girls Treat is not your average formal. Traditionally, the women ask the men with cute posters that they create with cute sayings, pictures and gifts. For formal wear, the girls usually wear short dresses while the boys wear a tux. You can go wherever you want for GT, but the night of Dec. 7 students had the opportunity to boogie down at the dance located in the Tracy High cafeteria. 
Getting ready for GT could be so exciting for many. The glam, the shoes, tuxedos and dresses. What is the most exciting thing when getting prepared for GT?
"I was so excited to get ready for Girls Treat because doing my makeup and hair and seeing me transform into a goddess was so fun!" said sophomore Catherine Rupp.
"I was really excited to be with my friends and have a fun night," said sophomore Sydney Christensen
Girls Treat can be spent in a group of many loved ones, just one couple, and or by your lonesome. How did some Tracy high students spend their GT?
"On Girls Treat I just ended up going with my date and not in a group," said Rupp.
"I went with my boyfriend and we had a big group of friends for the memorable night," said Christensen. 
Traveling near and far for GT creates the best memories. Going to San Francisco, Capitola, or even Livermore can create memories that will last a lifetime.
"My date and I went to San Francisco. We ate at a fancy restaurant and went ice skating in Union Square," said Rupp
"My Girls Treat group and I went to Santa Cruz for a quick trip," said Christensen 
Girls Treat can be one of the best moments of a high schoolers life. So many memories are made on a special night like Girls Treat.
"My best memory of the whole night was ice skating in the beautiful rain," said Rupp.
"The ride there was the best cause we had tons of fun singing at the top of our lungs and dancing till our feet hurt," said Christensen.
About the Writer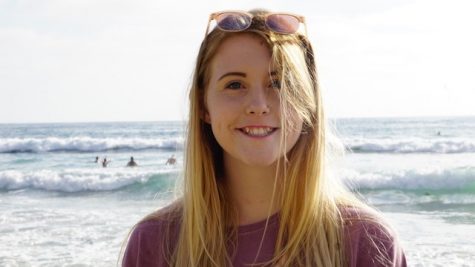 Kaylee McMillan, Writer
Kaylee McMillan is a senior and has been at THS all four years. Outside of school, she enjoys going to cheer practice and singing. Her goal this year is...