Class of 2016 set for graduation on May 28
Hang on for a minute...we're trying to find some more stories you might like.
The Class of 2016 will be graduating on May 28, in Wayne Schneider Stadium at Tracy High School at 9 a.m. The ceremony will be two hours long, or shorter.
"
I am looking forward to seeing kids who have worked very hard get their reward for all that they did to make it here,"
— Bruce Sawyer
The valedictorian is Hamza Raniwala and the salutatorian is Marjorie Caparas.
"I feel honored to be my school's valedictorian," Raniwala said. "All of my hard work has definitely paid off, and I am extremely proud of the Class of 2016."
"Being chosen as salutatorian was unexpected," Caparas said. "The sleepless nights spent studying turned out to be worth it."
Family and friends are welcome to come to the graduation ceremony, but they must have a ticket for admission. The senior classes have been larger than usual in the past few years, so each graduate will receive eight tickets for the ceremony. The Class of 2016 has approximately 540 students.
"I am not looking forward to getting pinker and sunburned at graduation," senior Michael Ahern said, "but I am excited to celebrate four years of all my hard work."
"I can still see myself four years ago walking across my middle school stage," senior Brandon Birdi said. "Now, I'll be walking across the stage that will lead me into an entirely different chapter of my life."
Seniors are expected to dress nice and be respectful throughout the graduation ceremony. Students must attend graduation practice on May 27, at 8 a.m. in order to walk on graduation day. Seniors must meet in the Main Gym at 8 a.m. on May 28.
"I expect the ceremony to be great," senior class president Sarah Kuczma said. "I've been to many in the past, and I am excited that we will all be reminded of what an amazing school we have one last time before we go our separate ways."
Tracy High's choir and band will be performing at the graduation ceremony. The Madrigals will be singing the National Anthem and alma mater accompanied by the band. The Madrigals will also be singing "Go the Distance" from the movie "Hercules".
"I can't believe high school is finally coming to an end," senior Maria Rodrigues said. "I will miss all my friends and teachers, but I know there's a lot to look forward to in the future."

About the Contributor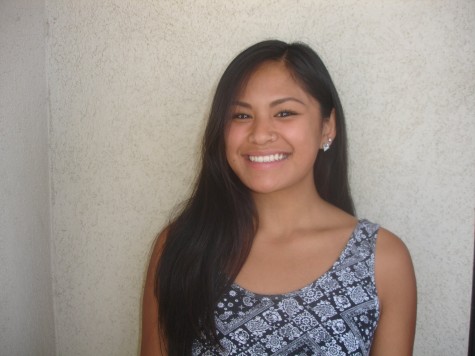 Cera Domantay, Staff Reporter
Cera Domantay was raised in Fairfield where she attended Bransford Elementary School from kindergarten through third grade. When she turned seven, her family moved to Tracy where she began attending Tom Hawkins Elementary School all the way through the eighth grade. During her last four years there, she played on the school's volleyball team and...