Boys Water Polo Team Back in the Pool
Hang on for a minute...we're trying to find some more stories you might like.
The boys water polo team at Tracy High School were 0-10 last year and hope to improve on that record this year.
"Last year we were tribble and we went completely [winless]," junior water polo player Caden Fry said.
He feels like this year the team will do better then last year
"We  have a better chemistry this year and more conditioning," said Fry.
Their goal is to be better as a team and to beat West High School this season during league play. Adam Dibley, another player on the boys varsity water polo team, claims that they practiced more this year then last year. They have put in more swimming and more conditioning, and they feel closer as a team.
"What keeps me motivated is my team and my coach and we just keep improving step by step," said Dibley.
He believes the boys water polo team is more confident this year.
Both Fry and Dibley share the belief that this year is going result in more wins. They will be ready and prepared for more winning. The team is excited because they have been working on their bonding. Chemistry is a big part of winning, according to the players.
So far this year in league play, the boys water polo team is 0-2, losing to Tokay and to Lincoln. They are at St. Mary's for the third league match 0n Monday, Oct. 1.

About the Writer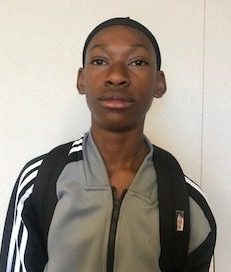 Dinero Burgess, Contributor
Dinero Burgess is a sophomore at Tracy High school. He enjoys sports, especially basketball and football. He also enjoy playing video games.