Cross Country
Hang on for a minute...we're trying to find some more stories you might like.
To almost everyone, running is a punishment for their sport. For cross country athletes,  running is their sport.
"I run about 35 miles a week," said Bryce Pasquale, the number one runner of the varsity boys team. Pasquale is a leader and a veteran to this year's cross country team. He demonstrates this leadership by trying hard at practice everyday and he giving advice to all the other runners.
This year the team has more runners than in years past and head coach, Melissa Weagley, is pushing all the runner to do there best in school and out on the course. She recommends that they run on weekends and to stretch on weekends as well.
"My advice to runners is that usually you are stronger than you think you are, meaning that even if your brain is telling you 'stop, you can't do this,' you have to believe you can," said Weagley.
Jack Cornwell and Braylin Archer are younger runners on the team. Archer said he runs about 25 miles a week, while Cornwell runs about 6 miles a week. On his motivation for running, Archer said, " I am motivated to run for my family and to beat my close friend Jack." Cornwell also said he is motivated to run to beat Braylin.
All levels of cross country competed in a league center meet Wednesday at their home course at Eagal Lakes. The varsity boys were led by a sixth place finish by Pasquale in 18:00. Varsity girls top finisher was Kimberly Brutus, finishing 11th overall in a time of 22:57. The next meet on the schedule for the team in the Escalon Invitational on Oct. 3.

About the Writer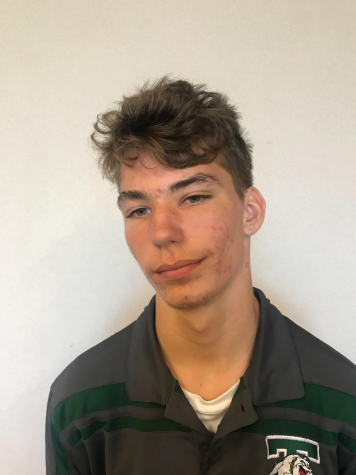 Silver Archer Jr, Editor
Silver A. Archer Jr. is a junior and first year staff. He always tried his best in sports, school, and life. Also he's a very happy person who smiles a...