California Election 2018
Hang on for a minute...we're trying to find some more stories you might like.
There was much buzz nationwide on  Nov. 6, 2018 because of the midterm election. Tracy High offers a large diversity in viewpoints, and two students voiced their opinions about the candidates running for California representative, Josh Harder and Jeff Denham.
Taryn Mertens, a senior at Tracy High said she would vote for Jeff Denham because, "Josh Harder is going to raise our taxes."
When asked if she was affiliated with one specific political party she said, "I have democratic views, but there's also some republican views that I agree with, so I really don't have a specific party."
Emma Martinho had a different stance than Taryn. Emma identifies as a liberal and said she would vote for Josh Harder, "because [she doesn't] believe in the same things as Republicans do. Liberals believe in equality, and that's really important to [her]." She also said that Josh Harder has the same approach to issues as her beliefs do.
It's important to remember in the midst of the controversy of the election that everyone is human, and everyone deserves to have an opinion and have their opinion respected. Differing viewpoints does not have to mean division, it does not have to mean war, and it does not have to mean bitterness. Unite in the fact that we are all diverse human beings.

About the Writer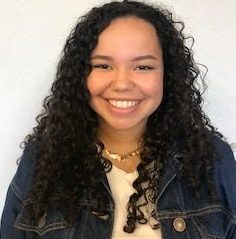 Aaliyah Davis, Contributor
Aaliyah Davis is a junior and this is her first year being apart of the journalism class and staff. Reading, writing, and photography are a few of her...