The Highs and Lows of 2018
Hang on for a minute...we're trying to find some more stories you might like.
Years seem to fly by faster and faster each year. 2018 was surely a year full of highs and lows that changed the world for years to come.
Each person has a different opinion on the events that occurred in 2018.
Devan Rose is a current senior at Tracy High School and has her own opinions about 2018.
"THS Volleyball season," said Rose when asking her what was one of her highlights of 2018.
Similar to many high school students, Finals week was one of Rose's worst moments of 2018.
Marco Gigliotti is a recent Tracy High School graduate and had an exciting 2018.
Gigliotti's highlight of 2018 was graduating.
These student's personal accomplishments were exciting, but they also looked back on what was popular in the media.
"Avengers: Infinity War" is Gigliotti's favorite movie of 2018 and is quite a popular film for fans around the world.
Songs such as, "This Is America" had much popularity and continues to be talked about. Rose said that the song was her favorite of the year.
No matter the year, movies and music continue to shape people, as well as alter the world.
Popular news stories also centered around 2018. Events such as the royal wedding and the midterm elections were both major events that caught the eyes of the world.
News stories are often aimed at shocking the audience.
2018 was either a hit or miss year depending on the individual. People often quickly forget the previous year and look forward to the new opportunities in the new year.
Who knows what may be in store for 2019…
About the Writer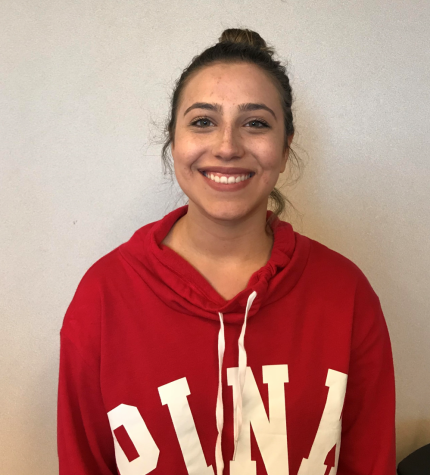 Isabella Capri, Editor
Isabella Capri is 17 years old and a senior at Tracy High School. She hopes to attend a 4-year university after high school and pursue a degree in Communications....