Strong Start for Girls Varsity Soccer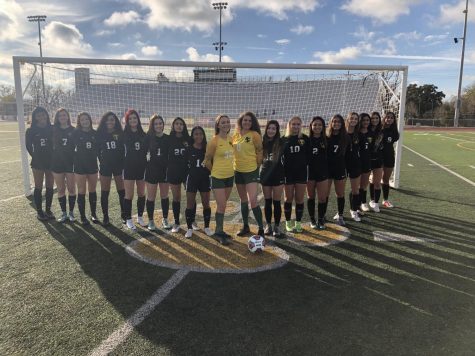 Hang on for a minute...we're trying to find some more stories you might like.
Girls' soccer league season officially started on Jan. 3. The varsity girls were still on their winter break, but it was time to get serious. Now is the time to show which team is the best.
On the first Thursday of the new year, the girls tied their home game against Tokay 1-1.
After winter break, the team traveled to Stockton where they easily beat Lincoln High, scoring seven goals. Lincoln High only managed to get one ball into the goal. The game ended 7-1, and Coach Perry was proud.
The latest game they played was against West High. It was a crosstown game, and everyone wanted to win. They wanted to show who has the best team in Tracy. They prepared to have a good game and they planned to win. They also knew how the West girls were going to play.
The whole game was intense. For a while the scoreboard showed 0-0, then Tracy High's girls scored their first goal! Everyone was holding their breath. The atmosphere got even tighter. Our Lady Bulldogs, however, managed to score another goal during the last minutes!
In the end, the final score was 2-0. The girls couldn't have been more happy and proud.
Jan. 29 the team played to a 2-2 tie versus West putting their record at 12-4-4 on the season and 5-0-3 in league play. Their game on Feb. 5 at St. Mary's will likely determine the league title. They'll first need to complete a season sweep of Lodi, who they beat earlier in the year 3-0. on Jan. 31 at Tracy High at 7:00 pm.
About the Writer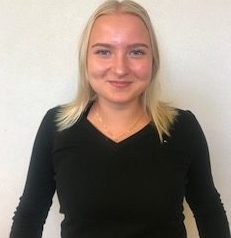 Annika Nyberg, Contributor
Annika is a senior in Tracy High. She plays soccer and likes sports. Her passion in life is traveling. She also loves to hang out with friends.