Future Marines of America
Hang on for a minute...we're trying to find some more stories you might like.
There are few people out there who are brave enough to accept this life. It's a tough life to be a part of the smallest/toughest branch of the United States Military.
The United States Marine Corp is a hard life to live and 3 of Tracy High Seniors have accepted this life already. These seniors are Chase Nolan, Tommy Aguilera, and Nolan Willis. All three of these Seniors have already signed their contracts.
Nolan signed his contract for six years and he ships out for boot camp June 3. Aguilera signed his for four years and he ships out for boot camp July 15. Willis signed his contract for eight years and he leaves for boot camp in September.
Each one of our future Marines gave their own thoughts about boot camp.
Nolan said, "Boot camp is going to suck but in the end, it will worth it for the title of United State Marine."
Aguilera said, "Boot camp will be beyond the hardest thing that I will ever do."
Willis said, "Boot camp will be hard, and most marines I've talked to have said, "you will never be fully prepared for boot camp" but I truly believe I can take on the three-month long journey to becoming a Marine.
Why would anyone want to be a Marine?
Aguilera was quick to his answer, "I want to protect the ones I can from people who wish to cast evil upon them."
Nolan answers with, "I want to challenge myself, and set myself up for success."
Willis responded, "I want to be a Marine because they live on a higher level of intensity than any other branch, challenging yourself is a part of everyday life as a marine and I strive to be better every day."
Nolan already knows after boot camp that he will be stationed in Lathrop because he will be a reserve.
Aguilera, unlike Nolan, does not know where he will be stationed but he has some ideas about it. "I could be stationed in San Diego, 22 palms, Syria, Hawaii, Japan, Ext. I don't know yet."
Willis says "Due to my MOS field, I will either get a job along the lines of a linguist or become a cybersecurity defense operator. Both schools for those jobs are in California."
Marines are The Few, The Proud, The Brave. There are more enlisting into the military and we all need to thank these brave souls for protecting the country we all love.

About the Writer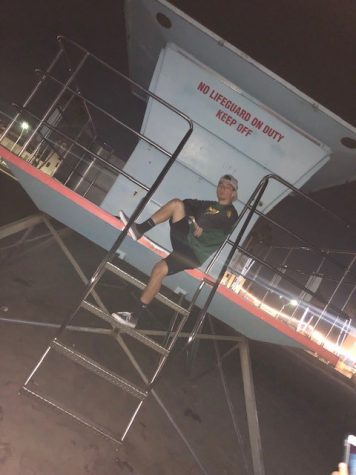 Silver Archer Jr, Contributor
Silver Archer Jr. is a second year journalism staff member and also a senior. He enjoys playing sports and listening to music. He is playing football for...