Championship- Miami Heats' Surprising Playoff Run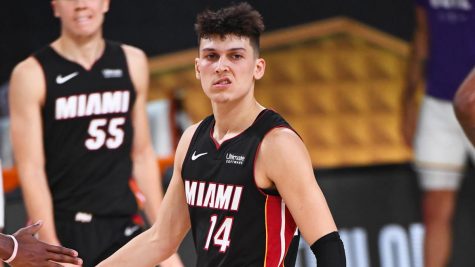 The NBA bubble has finally popped. Out of the 22 teams that originally started out in the bubble, the Los Angeles Lakers came out on top and were crowned as 2020 NBA champions. The Lakers showed their dominance throughout the playoffs with the presence of the king, Lebron James, along with the skilled power forward in Anthony Davis. However, their competition in the finals, the Miami Heat, proved to be a formidable opponent.
Many analysts did not expect the Miami Heat to come this far. A relatively young team that did not have much playoff experience and only one star-player, Jimmy Butler, the team did not seem that dominant. However upsetting teams such as the Milwaukee Bucks and the Boston Celtics, they showed the nation how dangerous they really are as a team. Jimmy Butler performed outstandingly well leading his young team to the finals. He averaged 27.2 points per game and had a clutch performance when the Heat faced elimination in game 6 of the finals. Other than Jimmy Butler, other players on this young Heat stepped up. The rookie, Tyler Herro, was a driving force for the Heat, averaging  almost 17 points per game and hitting big game-decisive shots  for the team. Some other players such as Bam Adebayo, Gordon Dragic, and Duncan Robinson were also key role players for the teams' success in the playoffs. The Heat were surprisingly strong throughout the Eastern playoffs. They swept the Indiana Pacers in 4 games, 4-0. They also upset the number 1 seed, the Milwaukee Bucks, in 4-1 and battled the Boston Celtics to win in 4-2. The Miami Heat were very impressive, but the Los Angeles Lakers were too much to handle. The Lakers won in 4-2 in the finals, however the Heat did not go down without a fight. Ultimately, the Heat were the true definition of an underdog and shocked the world with their playoff run.