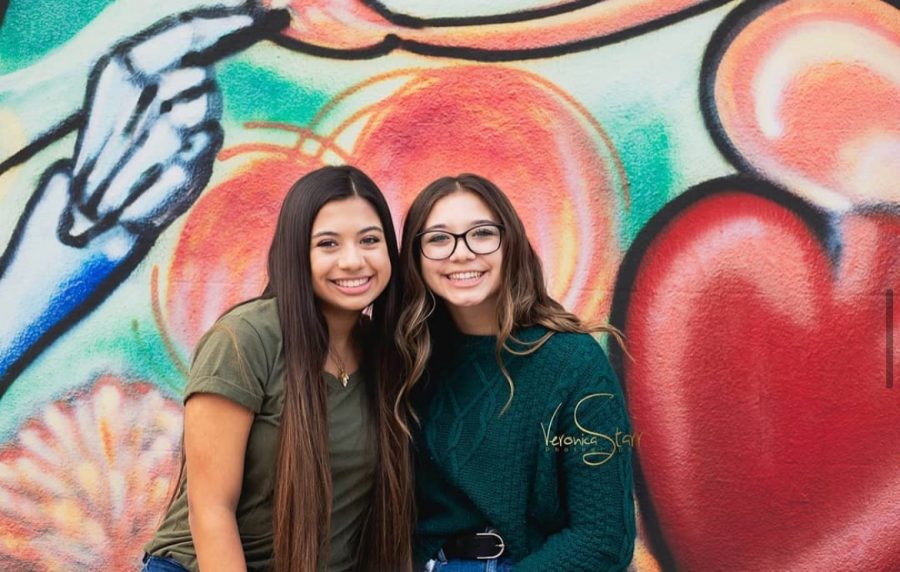 Many younger siblings tend to look up to the older sibling with hopes to be where they are one day. For sisters Ashleigh and Natalie Hewey this shared love for helping the community and having natural leadership skills pushed them in the direction of both being their class presidents. Senior class president Ashleigh Hewey paved the way for her younger sister, Natalie, to become freshman class president all from her looking up to her. 
"I have always looked up to my sister and she is a great role model for me. She inspired me to do better and to always shoot for the stars." said N. Hewey.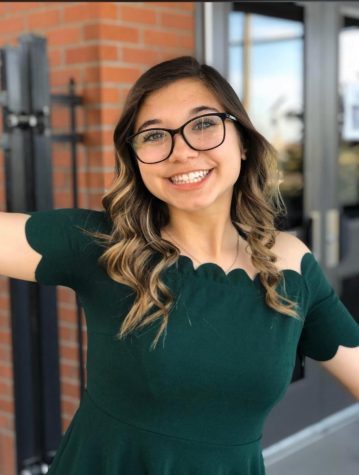 The two have been doing leadership and student body since they were younger- they have always been natural born leaders. This could be a trait passed on from their mother.
"Our mom was freshman class president and our dad wasn't involved in the student body." said A. Hewey
They are both very active with their schools and making sure they give back to the community and put a lot of work into giving back. They love being behind the scenes and being able to help put things together. They are all for giving back to the school and helping in any way possible.
"My sister and I both started getting involved in the student body in fourth grade. I was the ASB Treasurer and she was the ASB President." said A. Hewey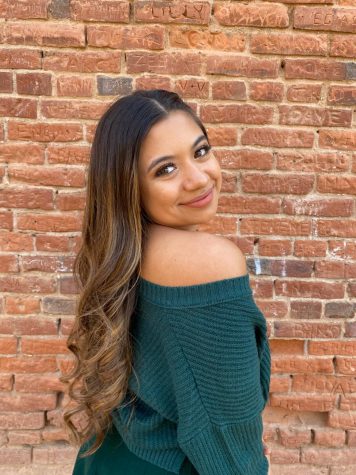 ASB President Natalie Laiolo has observed the sisters and how they work with their own styles of leading. She gets to have an inside look at the two of them and how they interact as well as how they act as presidents. 
"Ashleigh's leading style is more assertive and vocal whereas Natalie sets a quiet yet powerful example while leading. These different styles are very unique and important in our class." said Laiolo 
Laiolo then went on to tell us about how their mannerisms are different as well as how they handle their classes.
"Although they are siblings, they are both very different. Their mannerisms are very similar, but their style of conducting their classes are different. Ashleigh is in charge of a large group of seniors who are veterans in the class whereas Natalie is in charge of freshmen who may have never stepped foot on campus before. This is where they differ. Ashleigh has the confidence in her because of her age and experience in the class. Natalie is just getting her foot in the door with Tracy High and her high position in her class." said Laiolo
There have been a couple sets of siblings in the class, yet we have not seen recently a situation where two siblings were presidents at the same time. 
"It is very uncommon to have siblings in the same position. We allow in the class,but we like to stay away from putting them in the same position although Ashleigh and Natalie's situation is different. Technically this is not the same position as they are directing different grades and events. They will see different obstacles and challenges during their presidency which makes their positions different, but their common goal is to lead their individual classes to success." said Laiolo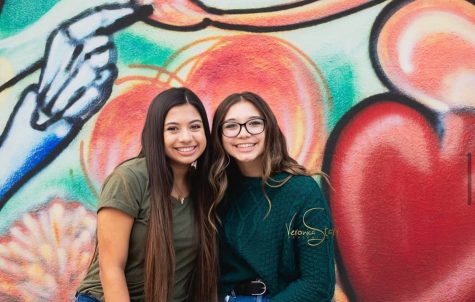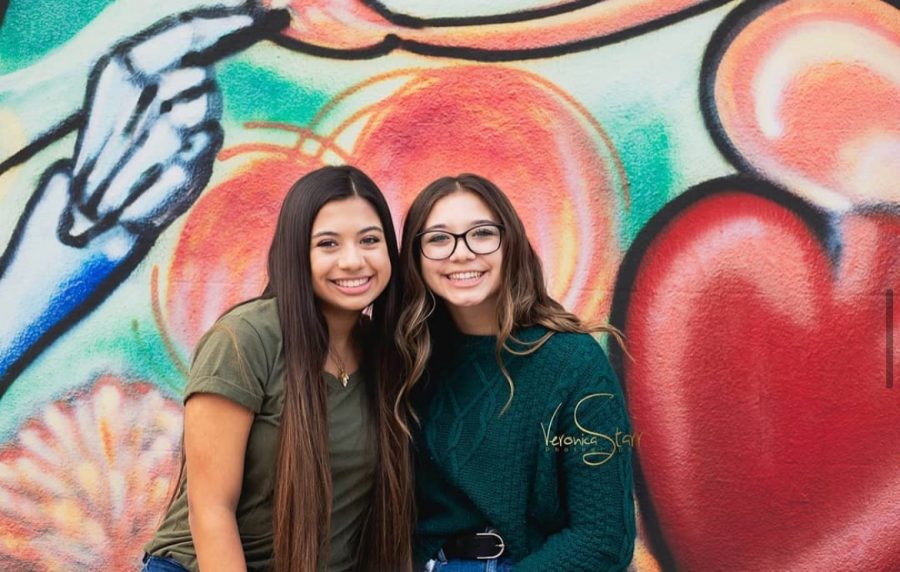 Being in leadership has different impacts on everyone. Many people react differently to everything so it isn't a surprise that leadership has that charm too. Both of these sisters have high praises towards leadership and consider it a blessing to have been able to be in the class. 
"Personally, it has changed my life for the better. I have gotten closer to many people in my grade and made some amazing friends throughout my journey." said N. Hewey
"Being in the student body has been an absolute blessing and has truly shaped me to be the person I am today." said A. Hewey 
Inside and outside of school the Hewey sisters are very helpful with one another. They help eachother with ideas and planning things as well as any questions they have; they are available to talk to eachother at any time. 
"It definitely makes it easier as a freshman because I am able to ask her questions if I have them at any time of the day." said N. Hewey
"It definitely does help having a sister with the same role because we share common goals and are able to lean on eachother when needed. The best part about having a sibling in the same position is that if we have questions we can turn to one another for answers or just support." said A. Hewey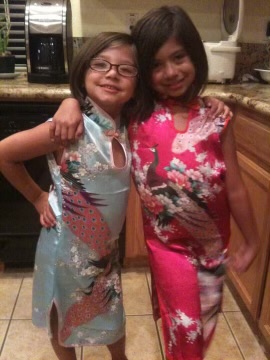 They do not consider themselves to argue over things because they say although their title is the same, they have a lot of things going on that are different.
Outside of school the two still have a great bond with eachother. Their roles have impacted them in many ways and their family bond is very tight. 
"It has definitely been a big impact because we have the sisterly bond where we understand eachother, but we also can just be there for one another when times get hard or we have a challenge to overcome. To say we are close would be an understatement. We are inseparable and even though we may not admit it to each other's faces we love each other and would be lost without one another." said A. Hewey 
The sisters might seem to be the only ones in the picture, but they do have another member of the family. Whether or not we should expect to see him in leadership one day is unknown. 
"We have a younger brother and don't know if that is his path, but he has a very bright future." said N. Hewey
It is very apparent how close these sisters truly are from their answers and that they have a bond like no other. Being in leadership has definitely been an amazing thing for both of these girls and it has been a huge part of their lives since they were younger.