Future Farmers of Tracy High
Tracy High's Future Farmers of America, FFA Club, has chosen new officers for the upcoming year. Tanner Araujo has been named President of FFA. Other officers include Tyler Araujo as Vice President, Daniel Fry as Secretary,  Taylor Montgomery as treasurer, Jake Hallen as Reporter, and Jax Moran as Sentinel.  
"This year we have a lot more students running for office, I love that there are a lot of freshmen that are running," Yesenia Huerta, FFA advisor, stated. 
The new officers had attended the 2023 California State Leadership Conference to see FFA on a larger scale. 
"The election process starts with the students who are interested filling out an application form that was available online," Huerta mentioned. "Next, there was a contract that was looked over by their parents, then signed that had the responsibilities of an officer."  
The students completed an interview with a panel that included Jason Gentry, past students, and two current senior officers.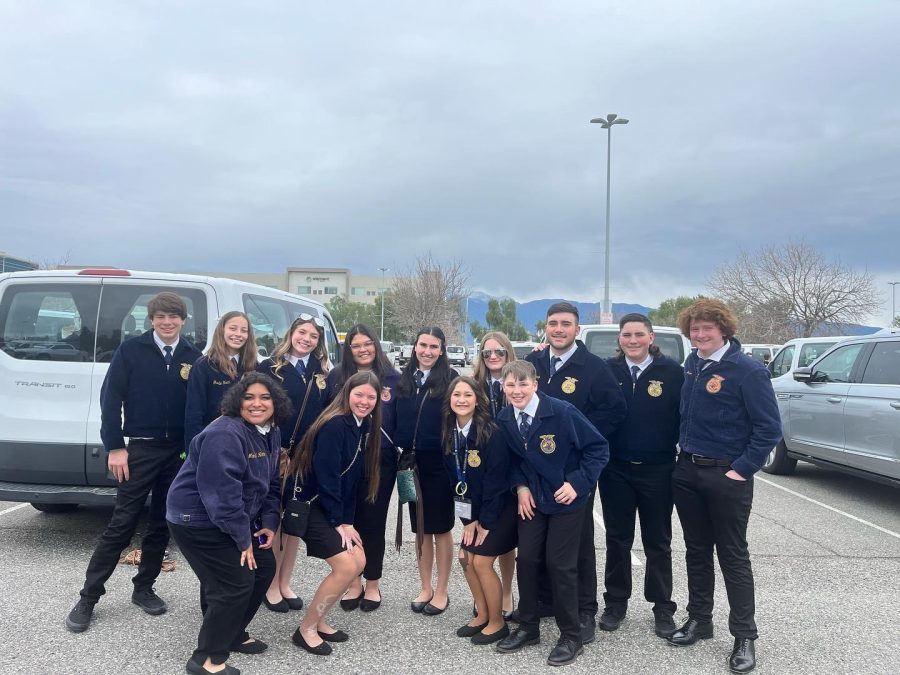 After the interview, the students who were thought to make good officers and had good teacher recommendations were slated.  
"Come Wednesday, April 26, the candidates will perform their speech during the FFA meeting," Huerta said. "The FFA members will conduct a live vote and the officers will get elected."  
Tanner Araujo, a sophomore elected as President, was nervous but excited about the opportunity to make a change.  
"I want a difference in the chapter," Araujo mentioned. "I just want to increase participation among the members."  
Araujo hopes for more involvement from the participants of FFA. He strives for a safer and more comfortable environment. 
Araujo has set many goals to carry out for his year of service.  
"I want to serve the FFA, I want to involve more of the members," Daniel Fry, another member of FFA, said.  
"A lot of our members are involved in the so-called easy classes," Fry expressed. "But that is not what FFA is about."  
The new officers are excited to help make Tracy High's Future Farmers of America a program that everyone wants to be a part of.