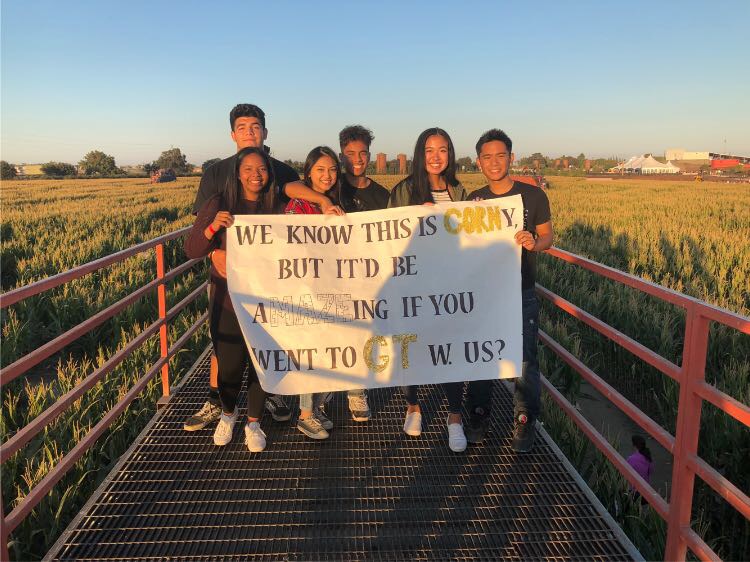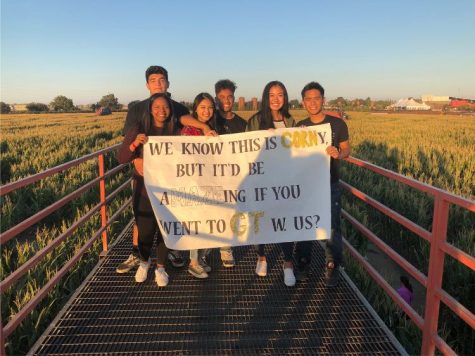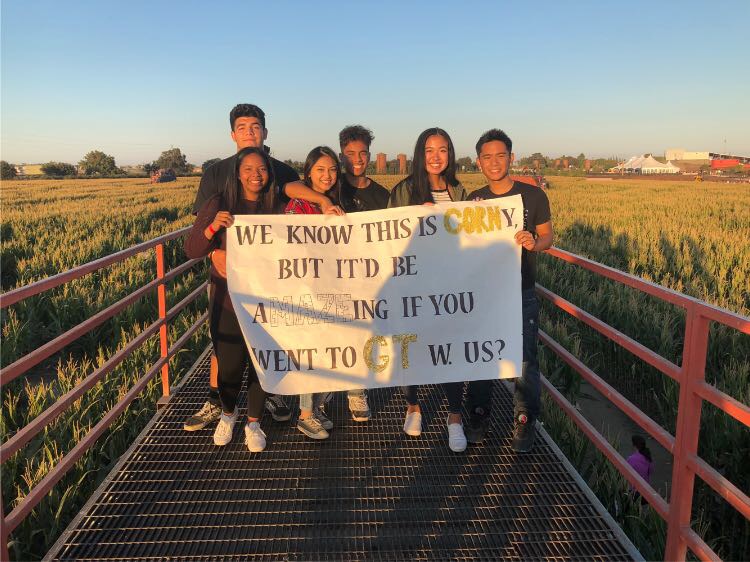 With Girl's Treat right around the corner, on Dec. 8, girls are finding creative ways to ask that special someone to this formal dance. Its takes some time to think of something but in the end it's definitely worth it.
Three Tracy High girls did something not many girls have done, they decided to ask their dates together!
Senior Liana Agustin Casey said, " It took us about two weeks to come up with something creative."
Casey, Faith Bagalso, and Annalyn Ramos went to Dell Osso Family Farm to ask their dates, Angel Romo, Ishiah Casey, and Angelo Oli, in the corn maze with a poster saying, "We know this is CORNy, but it'd be aMAZEing if you went to GT w. us?"
Ramos said, "No its didn't take a lot of courage to ask."
But Casey gave us some advice if you feel a little nervous to ask, " Just text them first and ask and if they say yes then ask them in a cute and creative way."
Now that you've got your date, its time to pick out a dress, a place to eat and take pictures. But that's all part of the fun
Girl's Treat is a night where memories are made with friends and we can't wait to see the rest of the creative ways our girls ask their potential dates.