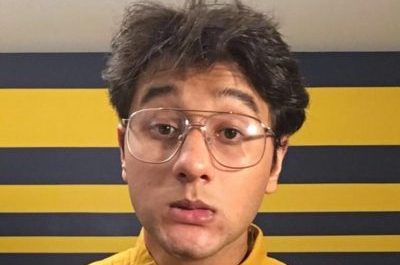 Krish Kumar is a senior at Tracy High School who is the Sports Editor of the
Scholar and Athlete.
Although this is his first year in journalism, Krish loves to write stories and English is his favourite subject. He wanted to be a part of journalism because he thinks it is powerful and interesting to spread news and stories that people deserve to hear. Krish is also inspired by his favourite networks such as ESPN and CNN. Outside of journalism, Krish loves to be active and play sports. He has been on the Tracy High Varsity Tennis Team for the past 3 years and he plays basketball for fun at the gym during the off season for tennis. Along with playing sports, he loves to watch and analyze them. His favourite thing to do is make March Madness bracket predictions based off statistics and team structure. When Krish is not doing something with sports, he likes to relax by playing Super Smash Bros and watching anime with his friends. Some other clubs he is a part of are Science Olympiad, Super Smash Bros Club, and Bulldog Project.
Krish Kumar, Sports Editor
Nov 16, 2020

Championship- Miami Heats' Surprising Playoff Run

(Story)