Girls Can Do it Too! Women's History Month
Hang on for a minute...we're trying to find some more stories you might like.
March was a flurry of events and functions at Tracy High. We had BIONIC week, with small tasks for each day to show our appreciation, the kickstart of spring sports, and we held our second annual Unity Week with spirit days and a festival at the end of the week.
Among these events was International Women's Day, celebrated at the beginning of the month, March 8.
The origins of the holiday are disputed among scholars and historians. The original belief was that in 1907, 15,000 women working in the textile industry marched through New York City demanding shorter hours, better pay, and voting rights. However, recently historians believe the demonstration may have been fabricated during the Cold War to displace the socialist roots of the day.
Regardless of whether or not its roots were honest or not, the holiday itself is one that is vital to culture. Equality between the genders is a goal that continuously needs to be fought in the U.S and around the world. To celebrate a holiday that commemorates women for their outstanding work and recognizes them as beings with worth is so important.
Many women here at Tracy High feel the same way and the day holds meaning for them.
Lesil Licea, a junior at Tracy High said, "International Women's day serves as a reminder that women are powerful and independent. I think a lot of young girls can feel like they are less than, just because media and social media has a way of making girls feel like that, so the day is a reminder that you are worth it. I also think it's so important to not only honor the amazing women around the world and at home but also yourself. It's a great day to pamper and remind yourself that you're the bomb."
Bella Pahulu, another junior at Tracy High, also mentioned self-love and pampering.
"My mom and I love to spend at least an hour of the day hanging out. Then at night, I do a whole self-care routine because it's women's day and why not? Everyone should be having mental health breaks and self-care days, International Women's Day or not, but still, I like to celebrate somehow," said Pahulu
International Women's Day may have questionable origins, but the message is undeniable. The fight for equality will never cease until the day it's achieved. The holiday pays tribute to the strong women who have fought and continue to fight for so long.

About the Writer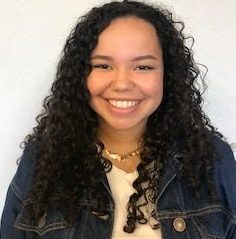 Aaliyah Davis, Contributor
Aaliyah Davis is a junior and this is her first year being apart of the journalism class and staff. Reading, writing, and photography are a few of her...