Swim team's celebration
Hang on for a minute...we're trying to find some more stories you might like.
On Friday, March 29, Tracy High's swim team had their last home meet. The weather was sunny and bright! It was the seniors' last meet at Tracy Hight so the team was celebrating and showing their respects.  
One of our varsity swimmers Nolan Willis said he was "excited being a senior and honestly feels prepared for the future!"  
One of the leader swimmers, Madi Baker, said it is "a scary and weird feeling!"  
She also said that she is "ready for a new chapter" 
This year the Bulldogs had 14 seniors lined up and celebrated by their amazing team and coaches. They shared some interesting facts and plans for their futures.  
Nolan and Madi were also asked about their favorite memory on the swim team. Nolan had a funny answer about a "lucky spoon" that they found from "the bottom of the pool" last year. The team left it in there and it gave them luck!  
Madi's best memory was when she got her section time sophomore year for varsity.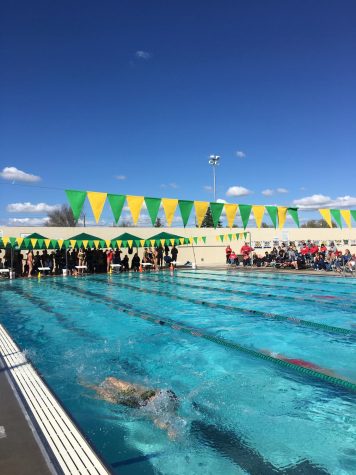 The season is coming to an end fast and the team is now preparing themselves for the championships. They are decreasing the laps and focusing on pushing themselves with the other exercises. They are also having a lot of fun during the practices. Last week of swim season has now started. The team is planning a pool party to end the amazing season. 
Coach Rebekah Doran who has been coaching for the last 14 years thinks that the team did "really well" this year. She also mentioned that this year's JV group "picked and learned the quickest". "Everyone improved in sets". She used the words "significantly faster".  
She was the proudest when she saw "how willing everybody was to learn".  
She says that the coming championship meets on April 12 "is going to be good and fun" because "everyone cares their results"! 
About the Writer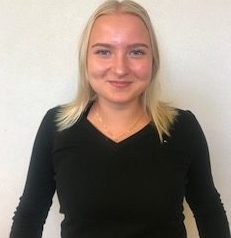 Annika Nyberg, Contributor
Annika is a senior in Tracy High. She plays soccer and likes sports. Her passion in life is traveling. She also loves to hang out with friends.