New courses added for next year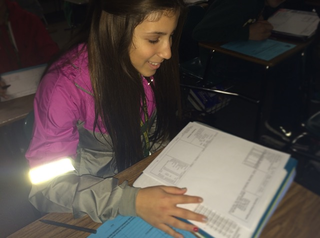 Cera Domantay, Staff Reporter
January 21, 2016
"
Teachers proposed courses based on interests expressed by their students"
— Jessica Escobedo
Three new courses have been added to Tracy High's course catalog for next year. Also, two new agriculture classes will replace two current agriculture classes.
The new courses include: Computer Science Principles, Maker Space, and International  Baccalaureate (IB) Social and Cultural Anthropology. The two agriculture classes are new, but replace other current agriculture classes. The Ag. Physics class has been replaced with Agricultural Soil Chemistry. The Ag/Science Advanced Ag. Biology has been replaced by Sustainable Agricultural Ag. Biology.
Teachers who wanted the new courses collaborated with the other teachers in their departments to decide whether or not each course would be a good addition. Courses go through a new course proposal process and is presented to the administration. If the administration chooses to move the proposal forward, then it is submitted to the district for the final decision.
There are many things that the district has to consider when deciding whether or not a course should be approved. Ensuring that Tracy High has the qualified teachers to offer the courses and that the budget looks good in terms of how much it is going to cost are both important to consider before approving the courses.
The Maker Space course was proposed by Science Teacher Dean Reese. Maker Space is a science elective that is available for sophomores, juniors, and seniors.
"Maker Space seems like a really interesting course," sophomore Maggie Rodrigues said. "I don't know of any other school that has offered that class."
"The course is mainly about learning the skills to be able to build technical prototypes for our high-tech world," Reese said.
Skills that are emphasized in this class are computer-programming, 3-D printing, building circuits, and creating projects. One of the main components of this course is allowing time for students to work on a project that they want to design, and build something that can eventually be presented at a science or engineering fair.
The Computer Science Principles course is not meant to be intimidating. This class will help break down barriers for students who think they can't take the class because they have no knowledge on computer-programming.
"Computer Science Principles is all about learning how to think and act like a computer scientist," Math Teacher Charles Lunetta said.
"Math is one of my favorite subjects," junior Andrew Cardenas said. "I am considering taking Computer Science Principles as one of my electives next year."
The Hour of Code event sparked students' interest regarding computer-programming. Lunetta received a lot of feedback from his students after this event and this is one of the reasons why he decided to propose this course. This new course is open to students who have passed Algebra 1 with a C.
The third new course is IB Social and Cultural Anthropology. In this course, students will study various topics from language and kinship to political organization and more. This class is available for juniors and seniors. Students who have never taken any IB classes before are welcome.
"Cultural Anthropology is the study of human culture and the comparing of countries around the globe," Social Science Teacher Nicholas Howell said.
This course helps students understand how societies operate all over the world.
The social science department gave a survey to all sophomores and juniors in history classes and they received 600 responses. Out of these 600 responses, more than 200 students were interested in taking this course.