Tracy High celebrates Hoopla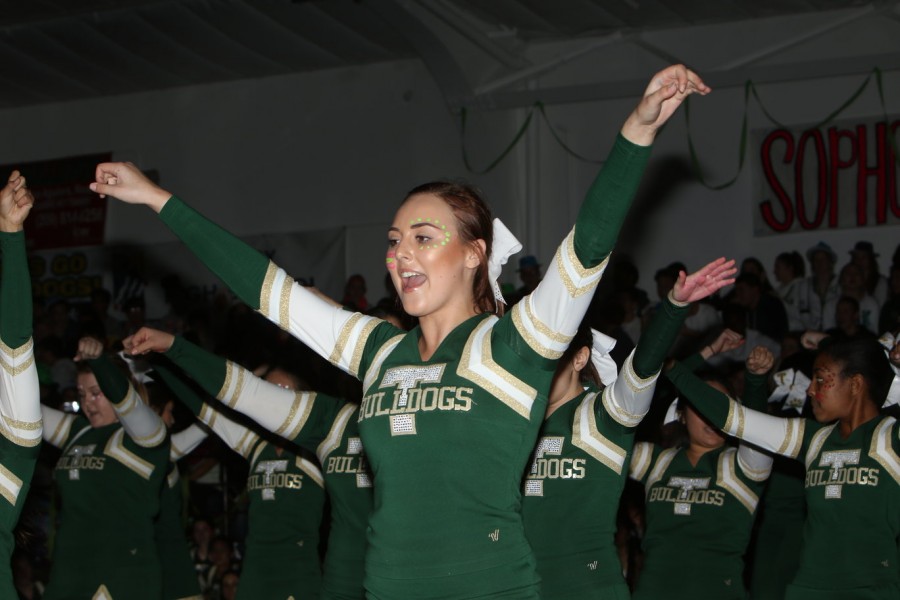 Madison Courtney, Staff Reporter
January 27, 2016
Hoopla week is an exciting week for students. It showcases school spirit and culture that is at Tracy High.
Hoopla week has four spirit days. Tuesday is white/neon day, with the black light rally beginning at 2 p.m. Wednesday is tourist day, Thursday is animal print, and Friday is extreme green and gold, with the Hoopla JV and Varsity Basketball game at 5:00.
"I'm really excited to go to the black light rally," junior Destiny Jensen said. "It's definitely one of my favorite activities that leadership puts on."
"
The best part of Hoopla week, in my opinion, is the black light rally. Not so much because it's black light, but because of the multi-culturalism that all of the clubs bring to the rally, and how much all of the students truly enjoy the rally."
— Alayna Carter, leadership adviser
The nominees for Mr. Bulldog are Sammy Wong, Hamza Raniwala, Billy Shaddix, Nick Violante and Joseph Nguyen. The nominees for Ms. Bulldog are Angeli Indran, Hannah Lampkin, Sarah Kuczma, Tessa Robinson, and Grace Murphy.
"I was so surprised to be nominated for Ms. Bulldog," senior Tessa Robinson said. "It's super cool to be nominated, even if you don't win."
"The spirit days were changed a little bit, since we've been asking other kids outside of leadership about what spirit days they'd like to see," Senior Hailey Fife said. "I'm mostly excited for Friday, because I love wearing green and gold and showing off my school spirit."
Hoopla week is an exciting time for students, to celebrate school spirit and winter sports.