Soccer Squad Finishes in Third Place in Tough TCAL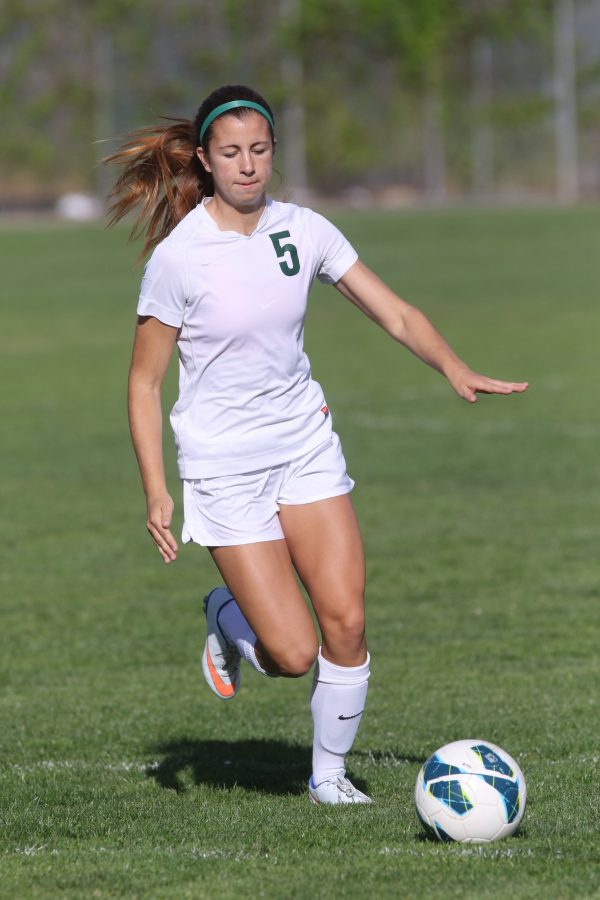 Christopher Sandoval
May 24, 2016
Christopher Sandoval
Staff reporter
The girls' soccer season came to an end with the team placing third in the league. The team is ended with a league record of 10-2-3, and an overall record of 12-4-4.
Tracy's all league players included: Ashley Hallen, Samantha Farmer, Hayley Fife, and Ally Vierra.
"Our outstanding performance on the year would go to Ashley Hallen. During our senior night game against West she scored two goals and had two assists in our 5-2 victory," coach Nate Perry said.
"
Our top athlete would have to be Ashley as well, as she received the offensive MVP for the league scoring the most goals and third most assists."
— Nate Perry
"The unusual thing of the year would have to be how close first second and third places in league finished. We finished third, but were only two points out of first place and beat the first place team, St. Mary's, two out of three times." Hallen said. "I think my most outstanding moment is when I got a hat trick, that's when you get three goals, against Lincoln, so that was pretty awesome."
The season did have a few down moments. "Our biggest disappointment would be losing in the first round of playoffs, because we could have done a lot better against Roseville," Farmer said, "One of the team's biggest wins beating Lincoln, 5-0."
"We completely underestimated West High and we tied them and losing the first round of playoffs," Hayley Fife, senior, said, of a disappointment.
"One of the disappointments that I had was when we went to playoffs and we weren't able to move onto the next level. Although we worked hard as a team it was a really big disappointment because of all the potential we had," Vierra, said. "On our team it was just a really good opportunity to be together and I wish that we would have gone farther and I know that we would have made it all the way to state, but I guess it wasn't our moment."
"A funny moment would be when we were at an away game and there was this big hill that the team walked up and we got yelled at. Ashley fired back at the guy, then the guy told Ashley that she wasn't going to play, and then Ashley just went crazy," Fife said.