Tracy's valedictorian and salutatorian prepare for graduation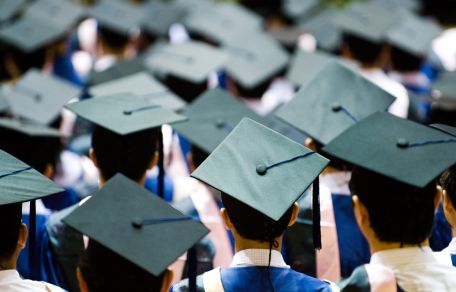 Hang on for a minute...we're trying to find some more stories you might like.
As graduation approaches, the valedictorian and salutatorian prepare to give their inspirational speeches to the class of 2016. Graduation is set to be at 9 a.m on May 28, and both seniors are more than excited to be a part of the ceremony.
Valedictorian Hamza Raniwala has a GPA of 4.00, and has many plans after graduation.
"I will be attending Cal Tech, and pursuing a bachelor's degree either in bioengineering or chemistry chemical engineering," Raniwala said.
Raniwala's many IB classes have helped him prepare for his future plans.
"HA1 has definitely taught me that I cannot procrastinate, and that will help a lot in college," Raniwala said.
Salutatorian Marjorie Caparas has a GPA of 3.99, and also has big plans after she graduates.
"I am going to attend UCLA, and will be studying bioengineering because I would like to pursue a career as a public health administrator or a bioengineer," Caparas said.
Both Raniwala and Caparas have big plans for their futures, but they have expressed how much Tracy High has impacted their lives, and how much they will miss it.
"I am going to miss how Tracy was like a close community, but I will miss my friends more than anything," Raniwala said.
Tracy High has had much influence on both students, and they are more than prepared to attend college in the fall.
"
Tracy taught me so much about working hard, never giving up, and staying on track academically,"
— Caparas