Senior Tailgate Fire, Just Like the Food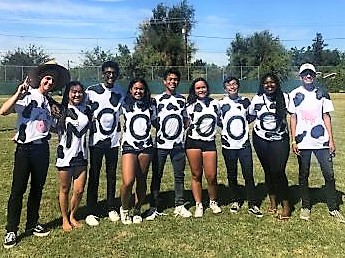 Hang on for a minute...we're trying to find some more stories you might like.
Tracy High School had their annual Senior Tailgate on Sept. 14. During this event, seniors can enjoy food, sports activities and hang out with their fellow classmates. Senior Tailgate was held in the back lot area of Tracy High, behind the gymnasium and pool. The leadership class was in charge of organizing Senior Tailgate. "They're totally on top of it," Activity Director Alayna Carter said when asked how the leadership class had been doing getting organized.
This year there was a bit of change food wise. "Well this year instead of having parents barbecue, they catered out with Texas Roadhouse," said Carter. There is lots of preparation, time, people, etc. that goes into this event but the leadership class has been managing. Carter said, "the actual pressure and stress of the event isn't any different."
Not only did the Leadership Class and Carter have to prepare, the seniors were encouraged to bring chairs, easy-ups, balls, and other games. Seniors also prepared by making shirts for the t-shirt contest. In order to win the contest seniors had to be in a maximum group of ten people and have the most creative shirts. The winners (pictured) received tickets to Girl's Treat.
"
"The biggest preparations were figuring out what business we would want to cater and what they would cook at a price we could afford. We also had to figure out what parents would help us out and donate food and supplies so we could save as much money as possible.""
— Jazmine Saldivar, Senior Class Secretary
Along with the t-shirt contest, there were plenty of other games to play, such as volleyball, soccer, and cornhole. Seniors also got to enjoy the hamburgers and hotdogs catered by Texas Road House.
"Besides Texas Roadhouse, we look at Speer Barbeque, but they had another event planned for that day, and we were considering between Kona Ice and Pink Turtle." Because of the event being catered, "there wasn't much to set up, however getting all the food at the location and collecting ice to fill the ice chests took quite a while," Jazmine Saldivar said.

About the Contributors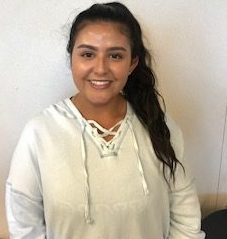 Alexandra Cruz, Editor
Alexandra Cruz is a senior and this is her first year on the staff. Alex is the Vice President of Makeup 101, where she can express her passion for makeup...