Soccer Prepares to Take the Field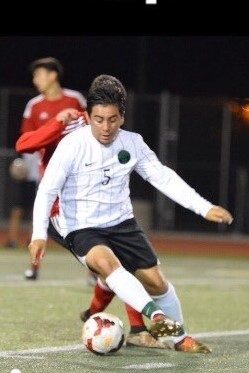 Hang on for a minute...we're trying to find some more stories you might like.
The Tracy High soccer team is ready for this year's season. The soccer team conditioning started on Oct. 18. The new players have to get conditioned before they try out. The tryouts  start Oct. 29. The THS boys soccer team had a good record last year. The record last year was 13-4-3.
This year the team is going to compete at the East Union tournament so there really excited. Tyler Gaudreau, a defender on the soccer team said, "the team is going to be very decent this year, but we have to get along with the new players that are coming from Junior Varsity, also we have new players like Samuel Kanghere. He's a forward and he's very talented," said Gaudreau.
Estevan Murillo, a midfielder on the varsity soccer team is also very talented. "We have a few things to work on, like team wise, but other then that we're okay," said Murillo.
Saul Gutierrez is also on varsity as a center back. "We're looking forward to beating Tokay this year," said Gutierrez.
Phil Kalis is the varsity soccer coach. "A lot of seniors graduated last year, so we have to rebuild the team.  All players on the team will have value to the team," said Kalis.