Football Playoffs
Fransico Hernandez and Trey Cox
November 17, 2018
Hang on for a minute...we're trying to find some more stories you might like.
Getting ready for football playoffs is one of the toughest challenges that a football player can work for. The football team works days and probably nights in order to get ready for the team that they are about to play. The team works harder each day to get better then the other team.
The players have their own stuff to work on to get better each week so they can be better than the player they are playing against.
Each player takes time out of their day probably even their weekends to get better each day. The coaches talk to the team on Mondays and Fridays to prepare them. They go over film during week to see what kind of plays they will see against each team they will play. Even during their team dinner they talk each individual jobs and assignments to make sure they don't get beat.
After the season ended the team got into the playoffs and played the first team which was Lincoln of Sacramento which they beat. It was a close game through the whole game but Tracy High came out on top with the win of a score 49-28.
Nov. 9, Tracy High played  Del Oro and they lost. It was a good game but the bulldogs couldn't come up with the win. The final score was 35-6.
Tommy Aguilera said, "I was confident, I was excited, I was just ready to hit someone. I was playing with a chip on my shoulder knowing that it could be my last game ever."
The football team had a great season has a team and can't wait to see what they have in store for the next season.

About the Contributors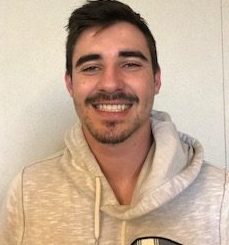 Trey Cox, Contributor
Trey Cox is a senior at Tracy High. He works at Texas Roadhouse. He enjoys watching college football and partying with his friends.