Looking Forward To The Holidays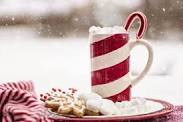 As the holiday season approaches many Tracy High students can't wait to start their yearly holiday traditions. Only a week away from break , what are students looking forward to come this holiday season. Tracy High is unique because every family has different ways of showing their love for the holidays.
Arianna Graziano a junior here at Tracy High said, "Every year the weekend after thanksgiving me and my dad get all the Christmas decorations and start putting them up in the front yard."
Besides the decorations Graziano also can't wait to "watch all hallmark movies with a cozy blanket and a nice cup of hot coca at home."
Junior Samantha Meyer's favorite holiday tradition is, "going to our cabin with our cousins and my aunts and uncles after Christmas for New Year's. We play board games and go skiing down the mountain and have snowball fights with my family."
Leadership student Morgan Ledda is super excited come Christmas eve for, "the trip down to my grandmas house to gather our family for the Christmas holiday, and midnight mass."
After midnight mass they all rest up and head up to Ledda's house to unwrap presents and enjoy the holiday together, play games as well as watch movies and drink their favorite holiday warm drinks.
Marwah Kawish a junior at Tracy high celebrates an Islamic holiday called Ed Al-Fitr.
"We celebrate two times a year, once after Ramadan."
Ramadan is the month of fasting. "Ed Al- Adha is a celebration were both families come together and celebrate with one another. We eat a lot of food and have a good time," said Kawish
Holidays are around the corner and most students can't wait to be let out of school and forget about the stress built up from finals and continue on with their own holiday traditions.
About the Writers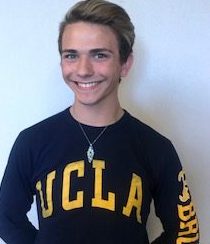 Chase Burns, Contributor
Chase Burns is a junior at Tracy High School. He is involved in the Bulldog Project as well as the Performing Arts Magnet. In his free time, he enjoys...
Stella Myers, writer
Stella Myers is a senior at Tracy High School. This is her second year in journalism. She is on the Tracy High Track and Field Team. She shows livestock...