Cheer and Dance fighting through COVID.
Even though students of Tracy High aren't able to go back on campus, they're still making an effort for things to feel more normal. On October 5, Tracy High's Cheer and Dance team started back up practicing safe COVID-19 guidelines during their practice.
Senior Cheerleader, Marion Reyes, states that as of right now they've been doing conditioning and learning new choreography.
"We've been focusing on new cheers because of Covid." said Reyes. The team hasn't been able to learn any new stunts due to COVID restrictions.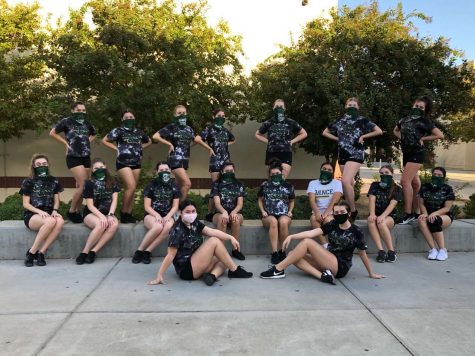 Just like the Cheer team, the Dance team has been practicing outdoors every Mon. and Wed., keeping six feet apart, and wearing masks.
Both teams are getting ready for the season as they just received their new uniforms and are fundraising for new warm ups. Daniela Ruiz, Senior Dancer, states Football games will be starting back up in the beginning of 2021.
"We're still learning choreography for games in January." states Ruiz.
The dance team is holding a fundraiser to help them get new warm ups for the upcoming season. The team set up a GoFundMe  to hopefully achieve their $10,000 goal titled "Tracy High Dance". Fundraisers are being held for the cheer team as well to provide new mats and equipment. Earlier, in their start up they hosted the Gator Fundraiser, selling Bulldog spirited face masks  helping to raise money for the team, and had a successful sell out.
To lighten the mood during the hard times of COVID, the dance team hosted Secret Sister. An anonymous Halloween gift exchange between teammates that lasts the whole season. At the end of the year banquet everybody finds out who their Secret Sister was. Alejandre said, "It helps bring us closer together, and keeps things fun."
The 2020-2021 Tracy High Cheer and Dance team cannot wait for the new season to start and bring new stunts and moves to the field.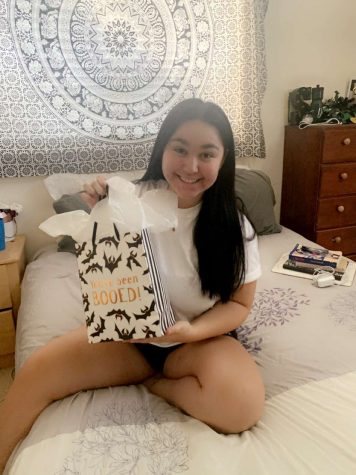 About the Writer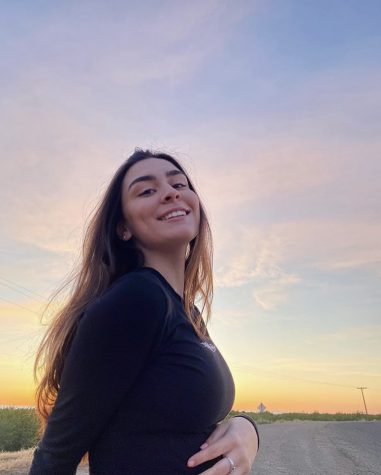 Emily Guisto, Arts and Entertainment Editor
Emily Giusto is a Senior at Tracy High and contributor for the school's newspaper. She used to play competitive soccer for 16 years, and 2 years on Tracy...