Star Wars Club: The Force Awakens at Tracy High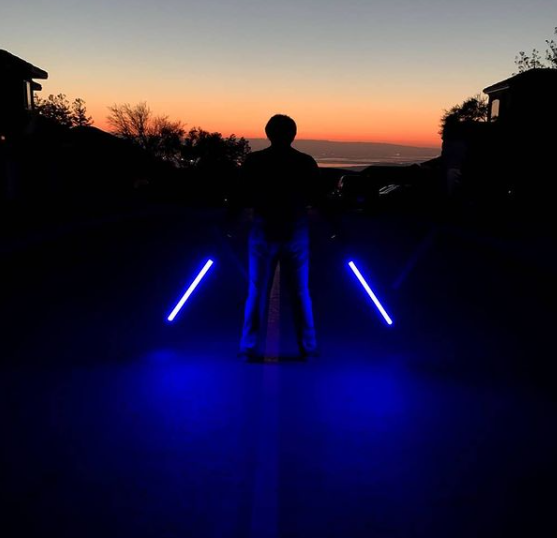 Star Wars has always provided hope and joy for the masses. It's stories of heroism and escapism inspire every fan who has ever loved the movies. This has been the case even in 2020 with Star Wars: The Clone Wars and The Mandalorian receiving some of the highest ratings of any TV shows that have come out in this content-starved year. Now, the galaxy far, far away is expanding into Tracy High School.
New to THS in 2020, Star Wars club may have been started at the perfect time. In a year full of struggle and mental strain, Star Wars club is a club simply for Star Wars fans to relax in these hard times, hang out and have fun. Jason Orcutt, the Vice President of Star Wars club, sees this as something that really makes the club unique. "It's not a club about school or college or anything, just fun," Jason says, "I think that there needs to be a lot more clubs like these on campus where people can just enjoy their common passions and interests together."
Starting a club based solely on a popular movie series was definitely an ambitious idea. Tracy High has never had a longlasting club quite like this, so there was no way to know if the club would succeed or what the club would do to contribute to the school. "To be frank, the question of, "What would a club about Star Wars even do?" lingered in my brain," Ali Khani, the club's creator and President, commented. These doubts didn't hold Ali back though, and Star Wars Club is now one of the most active and engaging the school has to offer The club has weekly meetings on teams where they discuss any new Star Wars content they have seen, design lightsabers to 3D print, host Star Wars art contests, and watch new episodes of Star Wars TV shows together.
Star Wars club is a way for the average Tracy High student to feel like they are participating in the Star Wars universe. The club enjoys the stories together but also interacts with them. Ali is even making his own Star Wars fan film, which will be finished by the end of this school year.
In the widely popular Star Wars TV show The Mandalorian, the phrase "This is the way" has become a popular mantra for characters in the show and fans alike. The phrase basically means either this is how things are done or this is a good thing. Star Wars club has also adopted the phrase as a sort of slogan for their club that embodies their focus on fun, fandom, friends, and of course, Star Wars.
Anyone looking to be a member of a school community that embodies these values should join the club, new members are always welcome and Star Wars events are happening in the club all the time. The club has created a completely new vision for how school clubs can create communities in the student body and has provided  a fun outlet for lots of Star Wars fans in the struggles of 2020.
Ask any member of the club though, and they're just Star Wars fans being Star Wars fans. This is the way.