The Bulldogs Against the Dragons
The Tracy Bulldogs won its second game of the season against the Bishop O'Dowd Dragons with a score of 38-7.
The start of the game seemed slow until Mason Meyers, a senior, scored the first touchdown in the first quarter. Although, there was no PAT, the Bulldogs went up 6 points.
In the second quarter, the ball was passed to wide receiver Kurtis Maynor for a large gain. Quarterback Cameron Ross then scored touchdown. After being unsuccessful with the kick again, the Bulldogs are left with 12-0.
The Dragons have the ball and almost get the first touchdown for their team until the Bulldogs intercept and Ross gets another touchdown for his team.
The Bulldogs defense continued to make it difficult for the opposite team to make a touchdown or gain major points in the game.
Meyers scored at the end of the second quarter. The game then was brought to half time with 25-0
Even though Tracy was impressive with their defense, in the third quarter the Bulldogs were intercepted at their 30-yard line.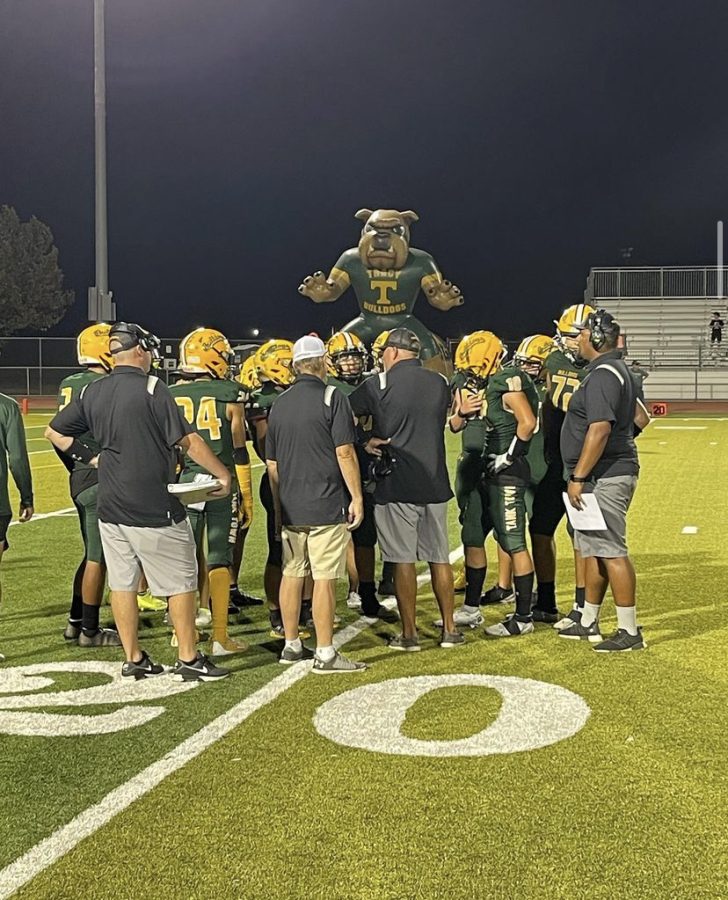 Bishop O'Dowd got on the score board late in the fourth quarter. The game then ends at 38-7. Bulldog victory.
"I think the future of our games will be great," Aiden Monarrez, a senior on the defensive line, said. "I think the game started slow, but we definitely picked it up."
Monarrez believes there is a lot of potential in not only himself, but also the future of his team as they have started the year out strong.
The next game for the Bulldogs is against Franklin High School coming from Elk Grove at the Wayne Schneider Stadium. Kickoff starts at 7:00 p.m. on Sept. 2.