No One Does Clubs like a Bulldog
Club Rush week was a booming success as 30+ clubs set up shop in front of the Main Gym at Tracy High School from Aug. 23-25.
Club rush week is a time for students that want to get more involved with their school and their community.
"Leadership wanted to do something different in a way where all the clubs would be in one area so that way it would be easy for students to sign up because there are a lot of clubs participating," Yong Ling Hun, Clubs and Funds Commissioner of leadership, explained.
Students were able to choose from these clubs:
· Christian club
· Muslim student association
· Drama club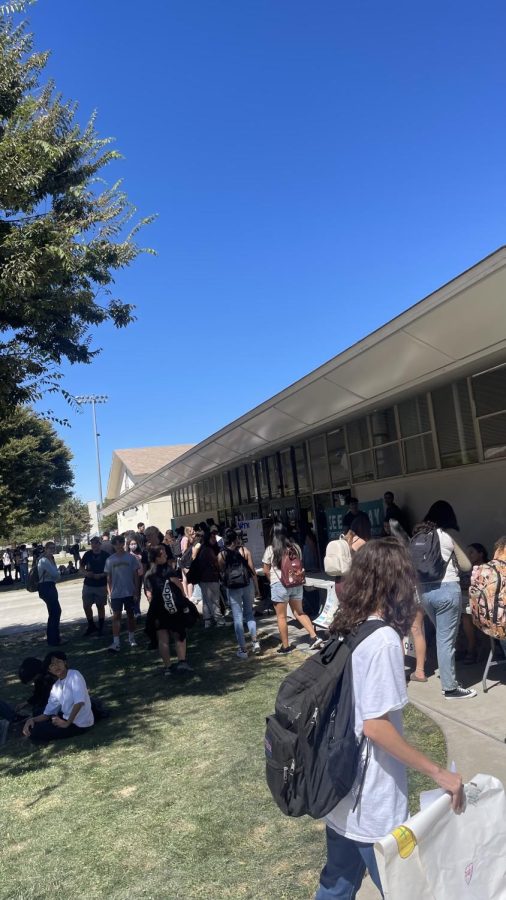 · Ths GSA
· Ethics Bowl
· Voices for Diversity
· Earth Club
· Red Cross
· Yoga Club
· Latinos Unidos
· Maker Space
· K-pop
· Futsal club
· Acts of random kindness
· API (Asian Pacific Islanders)
· Bulldog Project
· Interact Club
· Key Club
· Black student Union
· Avid Club
· Science Olympiad
· NHS (National Honor Society)
· Star Wars club
· Tabletop Club
· Mock Trial
· Letters for Rose
· Code Club
· Math Club
· Debate Team
· Medical Career
· Auto club
Spreading the clubs out onto different tables helped gather student's attentions a lot easier. With a wide variety of extra-curricular activities, it can be difficult to choose just a few.
"All the clubs are really cool because they all do something different which could get different people's attention," Hun added.
The setup was not only helpful to the students, but to the freshmen in particular since it was their first year and they had never heard of most of the clubs before.
"The clubs were easy to find, and I loved how there were a lot of options," Nadia Nabi, a freshman at Tracy high, said.
Nabi was able to find clubs she was interested in and "signed up for 3 clubs." She is excited to participate in all of her newfound extra-curriculars.
As club rush week came to an end, posters were taken down and tables were put back. Rosters filled with signatures and emails were put neatly into folders by club leaders, excited to plan their first meeting and see all the new or reoccurring faces.