NFL Preview
As the 102nd NFL Season gets underway, league altering moves have been made.
Firstly, the trade for Russell Wilson. The Denver Broncos acquired Wilson for a package of players and draft picks.
Secondly, the Davante Adams trade, with the Green Bay Packers sending him to the Las Vegas Raiders, getting draft picks in return.
There have also been multiple star players getting new contracts and teams hiring new head coaches to lead them to the Super Bowl. This season is sure to be an exciting one for football fans.
NFC West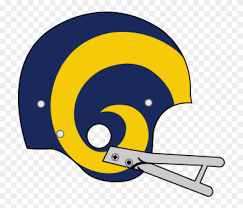 Starting with the NFC West, the reigning Super Bowl Champions are in this division. The Los Angeles Rams are coming off a remarkably successful 2021-2022 campaign after acquiring Matthew Stafford prior to the start of the season. Most fans agree that they will be good again even with the additions of Wide Receiver Allen Robinson and Middle Linebacker Bobby Wagner but, one thing I would consider looking at is Matthew Stafford's elbow injury in his throwing arm. I don't think it should alter his game completely, but I also would not be shocked if he does run into a little bit of regression and some problems throughout the season.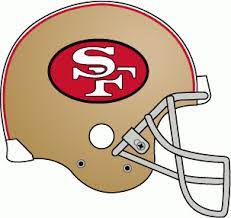 Next up, the San Francisco 49ers, who are full of young and exciting players. Second year quarterback Trey Lance will lead them this year. Lance showed impressive cameos last season in the absence of starting quarterback last year, Jimmy Garoppolo.
I do expect growing pains for Lance as he transitions into his first full year into the league, but I think he will be enough to push the 49ers into the playoffs.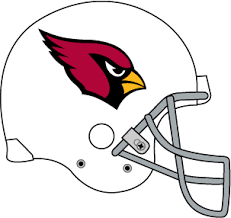 The Arizona Cardinals is another exciting team to watch out for. Kyler Murray, who just signed a four-year $230.5 million contract extension with the team, is set to be the franchise's quarterback. With no Deandre Hopkins, I do expect their offense to be underwhelming, but the Cardinals will still be winning football games.
Along with the Rams and the 49ers, I fully expect the Cardinals to make the NFL playoffs barring any injuries or suspensions.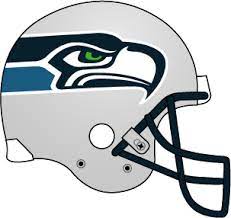 Lastly, the Seattle Seahawks, who made the league altering trade, sending long time quarterback Russell Wilson to the Denver Broncos.
Seattle is directed for a rebuild, although they do still have some talent across the field. Seattle is also coming off the best draft class last year, snagging two of the most talented offensive tackles in the draft and getting an exciting young running back from Michigan State, Kenneth Walker III. So, for Seattle, I do not see them making the playoffs and having around four to five wins total for the season.
NFC North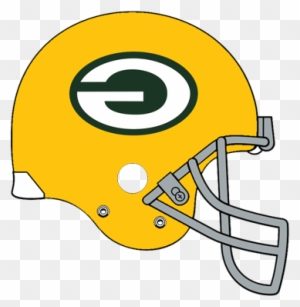 The Packers, who have one of the most accomplished quarterbacks of all time, Aaron Rodgers, traded away his best aerial asset in Davante Adams. They do however have an exceptionally good running back duo of Aaron Jones and AJ Dillon. I'm unsure if the Packers will continue their greatness, or ultimately fall short from the playoffs.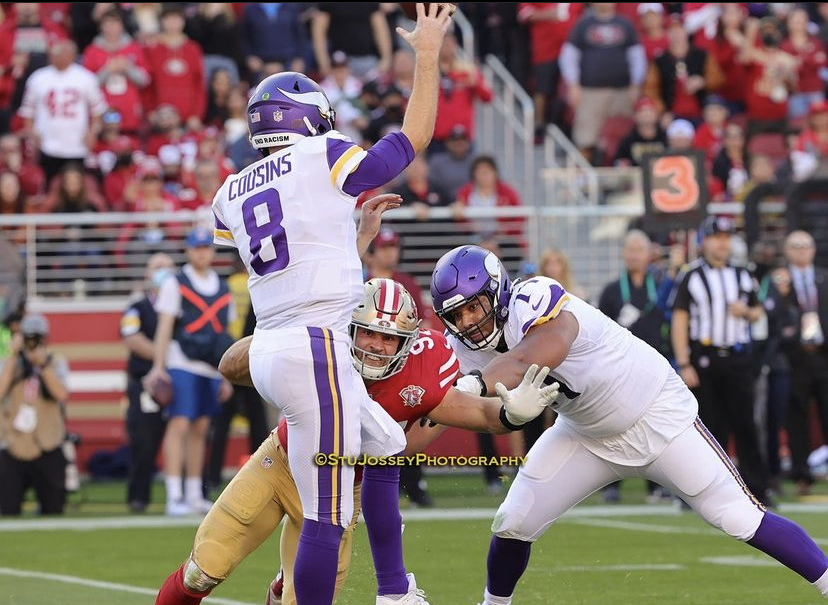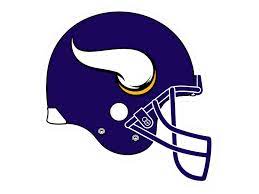 Next up, the Minnesota Vikings. This may be the surprise team in the NFC. They have a plethora of talent on the offensive side of the ball, and they seem to have finally fixed their positional flaws on the defensive side of the ball. They also hired a new head coach, Kevin O'Connell.
O'Connell, the former Los Angeles Rams Offensive Coordinator now finally matches the talent of the Minnesota Vikings and will be very dynamic with it. I believe that they will be a good team and pushing for a division title run.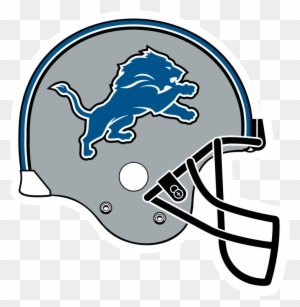 The Detroit Lions are a team that will improve this season. They have drafted well in recent years, and they just have solid role players who can do the job. They were competitive in games last season and under head coach Dan Campbell, I feel they can be a solid six to seven-win team this season.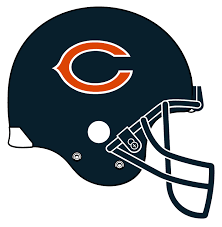 The Chicago Bears are one of, if not, the worst NFL team. They have little talent on either side of the ball, and their offensive line is lackluster to say the least. This will be another year where the Bears will have another top ten pick in the NFL Draft.
NFC South
The NFC South will not be competitive.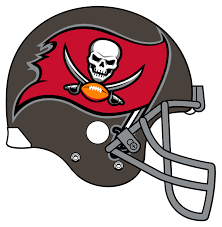 The Tampa Bay Buccaneers are expected to win this division, led by the greatest of all time quarterback Tom Brady. They also have the best Wide Receiver Duo in Chris Godwin and Mike Evans, as well as a solid starting running back, Leonard Fournette. The defense will not fail to impress people as Devin White and Lavonte David will be at the helm of leading that defense. What will be interesting is the new appointment of head coach Todd Bowles and how his coaching methods and style will affect the play of the Buccaneers.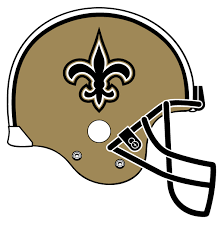 Next, the New Orleans Saints. This team is in an interesting spot this year. They have one of the best rosters in the league, but it will all depend on staying healthy and the quarterback play. Jameis Winston has not always been the most consistent of quarterbacks in the league, but they could make a strong push for a wild card spot in the NFC playoffs this year.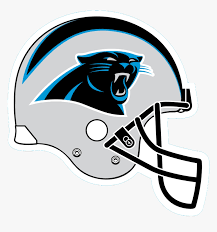 The Carolina Panthers is next up, with an interesting offseason and an even more interesting year ahead. They have had a predicament with the quarterback position since 2015-2016 and they made a move to try to fill that spot this year, trading for Baker Mayfield from the Cleveland Browns. They as well have talent on the offensive side of the ball with DJ Moore and Christian McCaffery.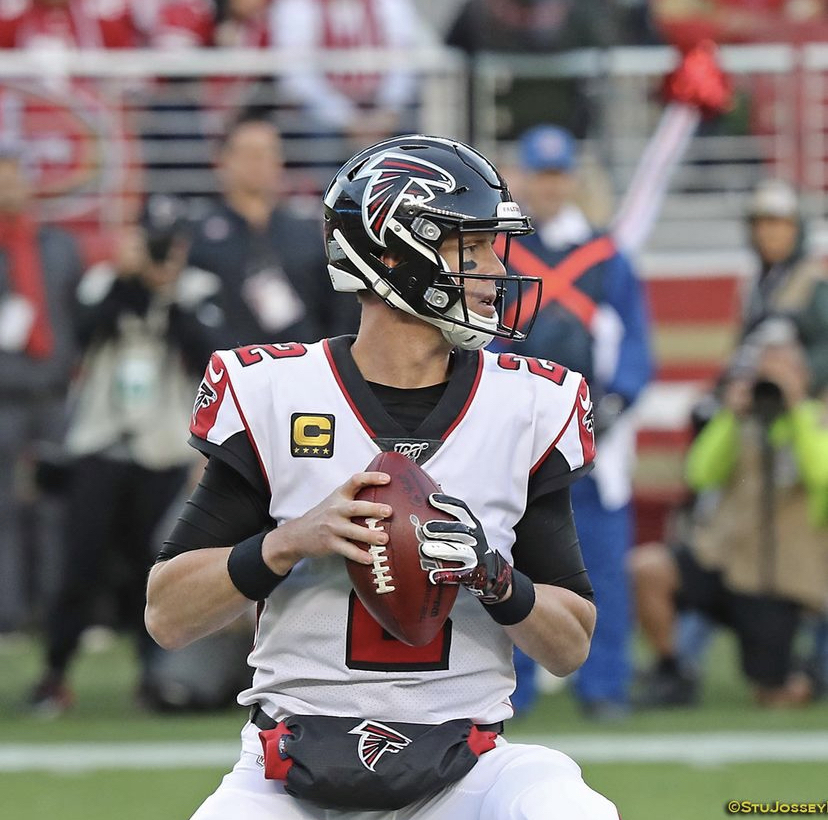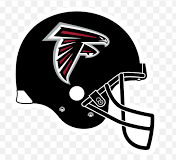 Lastly, the Atlanta Falcons, who are in a rebuild mode this season. They have a bridge quarterback in Marcus Mariota who has shown glimpses of promise throughout his career. Their best Wide Receiver was sent on a yearlong suspension for gambling on his own team. But Tight End Kyle Pitts is sure to have another amazing season barring any injuries or suspensions.
NFC East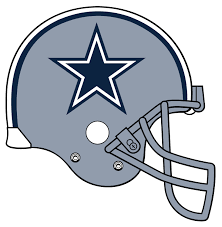 The Dallas Cowboys is the betting favorite to win this year's NFC East division title. Although, they did lose Amari Cooper in free agency, they still have playmakers on the offensive side of the ball. Ceedee Lamb is sure to have a breakout year after a very impressive rookie year. Second year player, Micah Parsons, was incredible his rookie year as well and will be the captain of the Cowboys defense. The Philadelphia Eagles made a big draft day trade acquiring Wide Receiver AJ Brown from the Tennessee Titans. With Jalen Hurts expected to make a big leap this year, most people, as well as myself, believe that the Eagles will make the playoffs as a wild card or even make a push for the division title.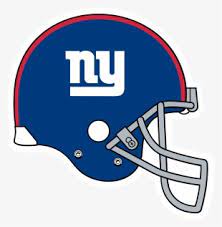 The New York Giants are an interesting team who will become dependent on their Quarterback, Daniel Jones. Jones has not had the best tint in New York as they drafted him to be their next franchise quarterback after the retirement of Eli Manning. They are under a new head coach this season as well; former Bills Offensive Coordinator Brian Daboll will be experiencing new life as head coach in the NFL. With all of that in mind, I expect the Giants to have another lackluster year and end up searching for a new franchise quarterback.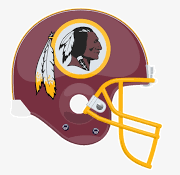 Lastly in this division, the Washington Commanders. Trading for Carson Wentz early in the free agency period, he will be the Commanders starting QB for their Week one matchup against the Jacksonville Jaguars. The commanders do have question marks on their team, with regards to the running back room and finding one that can start. It was supposed to be Antonio Gibson, who was a solid starter last year, but has since then been disappointing. They do have star wide receiver Terry McLaurin who will have another solid season in my mind. Defensively, they are young and still figuring things out, but they won't be too bad.
AFC West
Now entering AFC, the AFC West is the most intriguing of divisions to cover.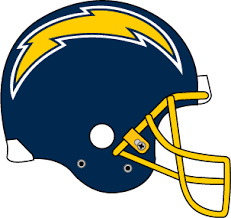 The Los Angeles Chargers are sure to have won the division, since they are the most complete team in the NFL. Justin Herbert is almost guaranteed to get a contract extension this season and has been spectacular since Week one of his rookie year. They also have pro bowl level talent at nearly every position.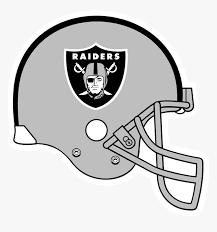 The Oakland Raiders, who traded for Davante Adams, have the best offensive core in the league. Derek Carr, a vastly underrated and underappreciated quarterback, Josh Jacobs, Davante Adams, Hunter Renfrow, and Darren Waller is a scary offensive group to face against.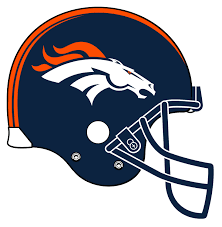 The Denver Broncos will be one of the more improved teams this season. Getting their franchise quarterback in Russell Wilson was key as they also have a solid overall roster, with talent offensively and defensively.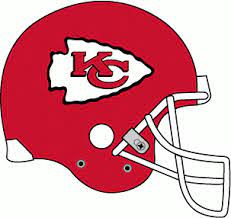 Then, the Kansas City Chiefs. This franchise has one of the greatest quarterback talents in recent history if not of all time in Patrick Mahomes II. He has been stellar since winning the starting job. Although, they did trade away Tyreek Hill, one of the league's best wide receivers, they should be okay with Travis Kelce, Juju Smith-Schuster, and Skyy Moore who is a promising newcomer wide receiver.
So, in all, all four teams should be okay and make the playoffs barring any injuries and suspensions this season.
AFC North
The AFC North is also going to be a competitive division.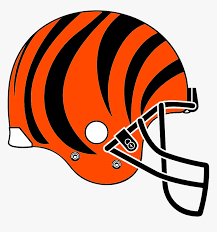 The Cincinnati Bengals is in this division, who are defending AFC Champions. Former LSU quarterback Joe Burrow leads them. They have a wide variety of offensive talent with Joe Mixon as their running back and Jamar Chase as their Wide Receiver. I think they win this division with ease, as they don't have many holes on this team.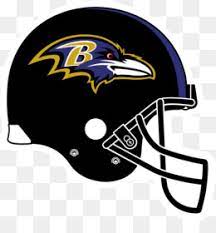 The Baltimore Ravens is for sure going to be one of the most interesting teams in the NFL. They are led by quarterback Lamar Jackson who is in a contract, so he will have to prove a lot this year. They also have young running back JK Dobbins, as well as a solid defensive and special teams' unit. They are a team that will be heavily dependent on their quarterback, despite having one of the best defenses in the league. However, I think they will squeeze into the AFC Playoffs with a nine-win season.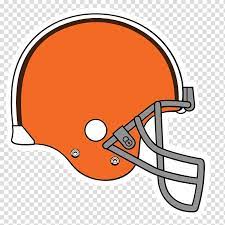 The Cleveland Browns made a league altering trade with quarterback Deshaun Watson from the Houston Texans. Although, the Browns will be without Watson for the first 11 games of the season for his sexual assault suspension, they will be a team that is particularly good and could make the playoffs, but 11 games is a lot of time to try to rebound and make a late season push. However, I do expect that the Browns will be a team that is always involved in playoff predictions.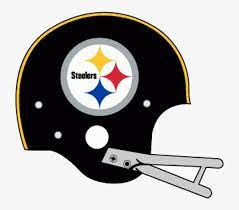 Lastly, the Pittsburgh Steelers. This will be the team's first season without Ben Roethlisberger since he entered the league. They are in a Grade A rebuild with Mitchell Trubisky being named the starting quarterback for the season. They do have a plethora of young offensive talent such as wide receivers Diontae Johnson and rookie George Pickens, as well as star running back Najee Harris who had a highly impressive rookie year.
AFC South
The AFC South will be the weakest division in the NFL.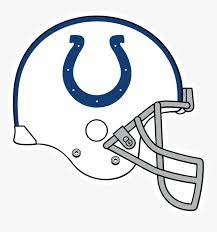 The Indianapolis Colts are betting favorites to win the division. They made an offseason acquisition of long time NFL quarterback Matt Ryan. Offensively, they drafted one of, if not, the best talents in the league, Jonathan Taylor. They are led by a competent head coach, Frank Reich, who has done a decent job for the Colts, making the playoffs two of the four years with one postseason victory. I fully expect them to win the division.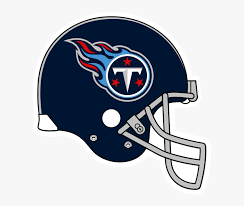 Tennessee Titans had quite a negative offseason. They traded away star wide receiver AJ Brown to the Eagles for draft picks and ended up with Treylon Burks, wide receiver out of Arkansas. I believe he could be a project player who can end up being a nice wide receiver for the Titans. Defensively, I do not think they got better, and they have suffered an injury to one of their better defensive players,
Harold Landry.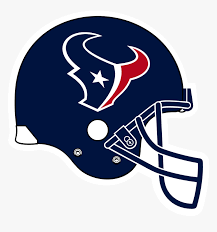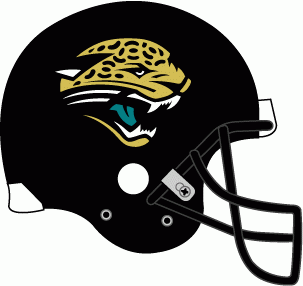 The Jaguars and the Texans will be one of the less talented teams in the league. The Jaguars, I think, could improve this season in comparison to last season, they can win six or seven games. The Texans are in a rebuild this year as well, they still need a couple of more drafts and free agency to be a potential contender.
AFC East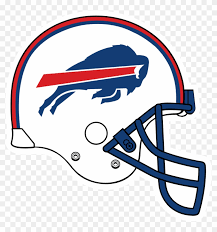 The Buffalo Bills are considered the favorites to win the AFC. They are led by quarterback Josh Allen who has been one of the best in the league. Stefon Diggs will be his best friend on the football field as the two seem to always find a connection against teams. They also drafted running back from Georgia, James Cook, who is my dark horse pick to win NFL Rookie of the Year. Their offensive line has always been solid and defensively they are solid and widely considered to be one of the best in the league. Their secondary is surely to be impressive with defensive backs Jordan Poyer and Micah Hyde will be ball hawks looking to continue to be problems for NFL offenses.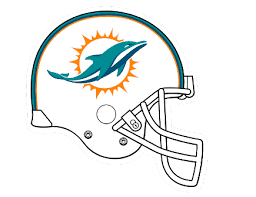 The Miami Dolphins is another team that has improved heavily. They will be dependent on Tua Tagovailoa, who has not lived up to the hype, but he now has help with the Dolphins trading for star wide receiver Tyreek Hill from the Kansas City Chiefs. With having one of the best all-around teams in the league, Tue has no real reason as to why he may struggle this season.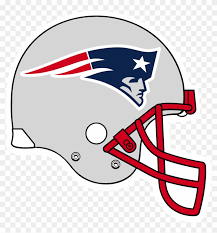 The New England Patriots are in their second season with Mac Jones at the helm. The rookie quarterback surprised people last year, leading the Patriots to the playoffs as a 10-win wild card team. I believe they will have regression this season with the Bills and Dolphins heavily improving.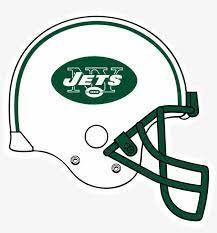 Lastly, the New York Jets. A team that I am heavily interested in watching this year. I believe they have improved tremendously over the past couple of years under General Manager Joe Douglass. They have a young quarterback, Zach Wilson, who I believe has enough talent to be a true star in this league. Arm power, mobility and size are all checked when talking about Wilson. They also drafted the best running back in this year's draft class, Breece Hall. The offensive line has improved as well as solid defensive backs such as Ahmed "Sauce" Gardner, Jordan Whitehead and Lamarcus Joyner. They have other solid defensive pieces such as C.J. Mosley, Kwon Alexander and Quinnen Williams. They are my Darkhorse pick to make the playoffs, although I think it is a bit of a stretch, they have to really put it all together in the second half of the season once they get healthy.
(Cover picture by Stu Jossey)