Tracy V.S. Franklin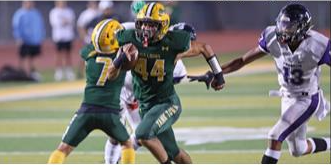 The Bulldogs continued their winning streak after defeating the Franklin Wildcats 27-6 on September 2, moving up to 3-0 on the season.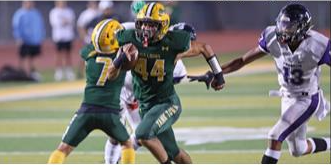 After a big stop on defense, second-string running back Darrian Marieiro breaks out for a 21-yard rushing touchdown. The Bulldogs were off and running with a 7-0 lead in the first quarter.
In the second quarter, Franklin's defense turned it around, intercepting Bulldogs quarterback Cameron Ross. They returned it to the Tracy 2-yard line, where they then ran it in for their only touchdown.
After this setback, the Bulldogs came alive, scoring a huge 49-yard rushing touchdown. The defense also stepped up, coming down with 2 interceptions before the half.
The half-time break did not slow Tracy, as they scored again early in the 3rd quarter. Tracy's defense then finished it off, giving up 0 points in the second half.
Defensive back Jeremy Haynes Jr. said that they were able to lock down the Wildcats defensively because they "studied a lot of film."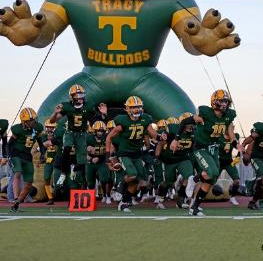 The Dogs hope to keep their winning streak alive as they face off against the Pacheco Panthers at home next week.