Bulldogs Unite!
Unity week at Tracy High School kicked off on Monday, April 3, and ended on Thursday, April 6. Students participated in spirit days throughout the week to unify them and express the diverse cultures at Tracy High.
Schools in Tracy also held performances by various students and cultural clubs at the Grand Theater on Wednesday, April 5.
One senior at Tracy High, Adrian Cachu, sang "Un Millón de Primaveras" by Vincente Fernández and "El Hijo Desobediente" by Antonio Aguilar to represent his Hispanic culture.
"The songs that I sang are really known and well I can say that a lot of Hispanics do relate to the songs," Cachu stated.
As the week of celebrating the diversity of Tracy High was coming to a close, leadership along with the various clubs and programs at Tracy High set up a Unity Fair after school on Thursday, April 6.
This fair included club performances and booths selling various foods and other engaging items or activities. There was also a photo booth to capture the memories at this fair.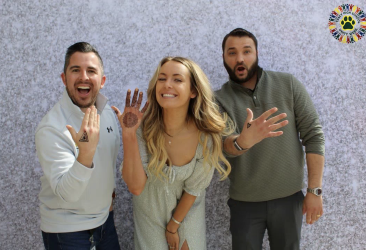 "I thoroughly enjoyed all the different performances that were shown, I loved all the interactive booths that were offered, and I enjoyed the photo booth with my colleagues," Jonathan Sanny, a counselor at Tracy High, said.
Sanny was thrilled with the excitement he saw from the students who visited and participated in the fair. He hopes to see even more students and staff attending next year.
The club members put in a lot of work to create a fun and interactive setting for Tracy High students through attending ICC meetings as preparation and a way to pitch ideas.
"Aside from attending the ICC meetings…a lot of the members helped bring in food and create posters to attract people to a table," Alivia Dawson, a senior and Co-President of Voices for Diversity at Tracy High, explained.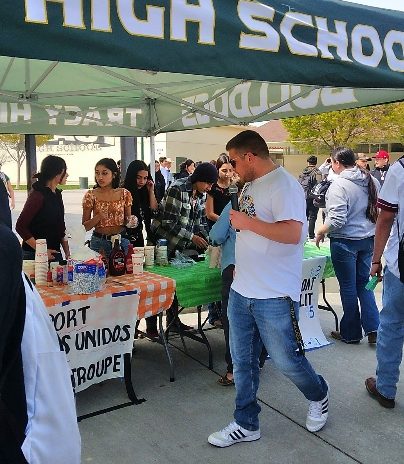 Voices for Diversity provided food such as star bread, ube cookies and cream, Thai ice cream, and milk tea candies with Mexican Coca-Cola as a beverage. Attendees could purchase tickets that could be used to get different goods from various booths.
"I loved how they integrated different stands that catered to different cultures such as MSA doing henna designs and Voices for Diversity selling Filipino food," Namitha Anoop, a senior at Tracy High, said.
Anoop enjoyed being immersed in different cultures and viewed this year's Unity Fair as a success, especially the food and dance performances.
Dawson also commented on her enjoyment of the performances at the fair and was excited to see participation outside of Tracy High students.
"My favorite part about the Unity Week Fair was seeing the kids from the Tokay track team join us in dancing to the cultural music leadership put on," Dawson said.
Dawson was proud of the outcome of Unity Week this year but wished there could have been more chances to get students excited for the fair throughout the week.
"The only thing that could be added would be some lunchtime activities," Dawson explained. "We weren't able to have any this year because we ran short on time, but it may help people get more excited about the fair…"
Despite this, students of all grades at Tracy High and the staff were engaged and motivated to attend this year, making it easy to have fun and enjoy the performances that various clubs and groups put on.