Yearbooks to be distributed to students on May 20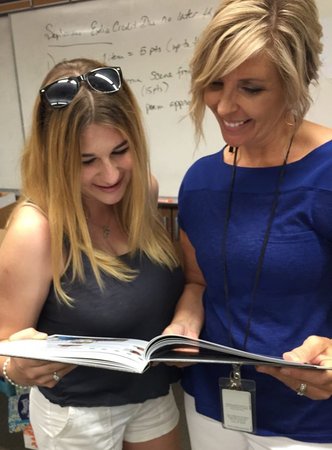 Yearbooks for the 2015-2016 school year will be distributed on May 20, in the main gym.
Students will be permitted to pick up their book as well as sign fellow classmates' books during their English class period.
Mellissa Schneider, senior and editor-in-chief of the yearbook committee, said that this edition is going to be very different from the others, as they took on an entirely new layout.
"I wish I could give away exactly what the book looks like because I am beyond excited for everyone to see it, but there's not much I can say," she said.
"
What I can tell you is that it is unique from previous books. I think we did a great job highlighting the year's most fun moments, and commemorating everyone who has stepped onto and will step off of this campus."
— Melissa Schneider
The yearbook committee works hard every year to deliver a product that everyone can enjoy so they can look back on their high school memories. This year was especially difficult as Stacy Browne, Yearbook Adviser, was on maternity leave for two months at the beginning of the year.
"The biggest challenge we all faced this year was the transition of my co-editor, Taya Dillard, and I having to teach the class while Mrs. Browne was on maternity leave. It was difficult teaching a staff listen to someone who is equal to them, but we got through it and made an amazing book," Schneider said.
Despite the challenges, the yearbook staff is confident everyone will love their book.
"What stood out to me the most with my students was their pride in their work," Browne said.
"They always had high expectations for the outcome of our book, and that was exciting to see," Browne added.