Pink Pride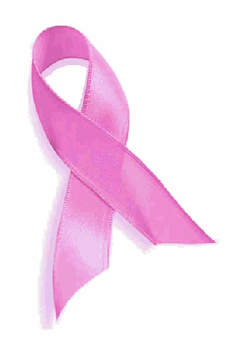 Breast Cancer Awareness Month takes place during the month of October in honor of those that are dealing with breast cancer or had it in the past. There are many amazing stories out their about breast cancer awareness that evokes strength into the world.
Sarah Speaks, a Customer Service Representative at Oak Valley Community Bank in Tracy, California is a breast cancer survivor and hopes to inspire others.
Speaks was diagnosed with invasive ducal carcinoma right before her 27th birthday.
Speaks said, "My mom was my biggest supporter" when asking her if she had the support of family and friends throughout the whole process.
Speaks celebrates breast cancer awareness, as well as celebrates every June 21 because it is the day in which she was diagnosed.
Breast Cancer Awareness Month is highly important as the ribbon has been the world emblem for awareness since 1979.
Speaks acknowledges Breast Cancer Awareness Month as she might "purchase merchandise that gives proceeds back to the fight against breast cancer."
She said she hopes to "educate young girls that you can never be too young to be affected by breast cancer."
Speaks is an inspiration to all girls around the world and it is extremely important to share her story with others.
Tracy High School is a great contribution to pink pride as the annual Pink Out football games draw in a wave of pink support for the team and breast cancer awareness. Leadership also takes part in creating posters that help to spread awareness for breast cancer.
Speaks acknowledges that having breast cancer taught her that each day "…is a blessing."
Breast cancer awareness is a time to recognize those that have or had an experience with breast cancer. The community and schools all around gather together to represent pink pride in all forms.