Tracy High Choir Clubs Over the Years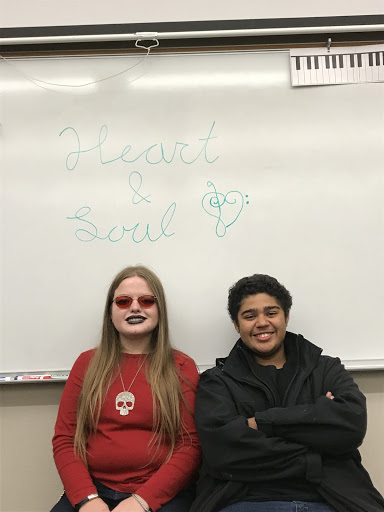 The Tracy High choir clubs originally began as an all men's choir called Full Range, focusing mainly on barbershop music. It was a great way to get people interested in singing and teaching them the basics of music theory.
Full Range was open to not only high school students but also middle and elementary school students, allowing younger students to join early and resulted in more men joining the choirs later on.
The club stayed as an all men's choir for two years but eventually changed into an acapella club for both men and women called Heart and Soul, lead by Danny Chacon and Kaitlinn Farwell. Both students are very excited for what this year holds for them
"I want to carry on the tradition and spice it up a bit every year, and I love the anticipation of getting a group of students together and making something great happen," said Chacon.
"I think it's really fun and that is important for other kids that are too scared to join an actual choir class to still be able to get that experience and musical knowledge," said Farwell.
This club has come a long way and evolved into many different things, hopefully it sticks around for more young students to have a safe space to learn things about music if they are so pleased.