A Bulldog's Favorite Time of Year
The Tracy Bulldogs kicked off Homecoming starting with the night rally on Wednesday, Oct. 4, where the Homecoming King and Queen were announced.  
The senior girl finalists consisted of Sophia Labasan, Chloe Lemons, Taylor Gardner, Averie Ireland, and Ellia Revino.  
The senior boy finalists consisted of Darrian Merriero, Aidan Monarrez, AJ Verduzco, David Garcia, and Spencer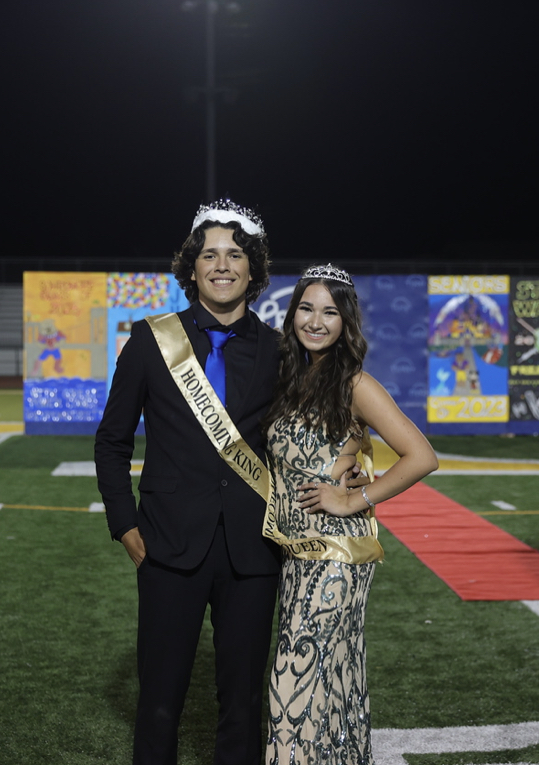 Lanning.  
Monarrez and Ireland took home the crown and were pronounced Tracy High's Homecoming King and Queen. Faces lit up as they watched the two pulled crowns out of the bag that all the finalists had been handed. 
Ireland opened the bag a little too early but didn't know she had won. "I realized not everyone had a crown and I realized oh it's me," Ireland says with a smile on her face.  
While neither expected to win, they were grateful to be crowned King and Queen, especially knowing the competition they were up against.  
"I thought I had a good chance of winning, but I thought it was going to be a close race with the others," Monarrez says while surrounded by his friends and family.  
"I felt that the chances were half and half, but I guess expect the unexpected right," Ireland says beaming with joy.  
The announcement of King and Queen wasn't the only event at the night rally.  
People watched performances from multiple clubs including Black Student Union, Dazantes Del Sol, Star Wars Club, KPOP Club, and API.  
Skits were also performed by each grade level dancing to songs related to their theme for Homecoming.  
Freshman's theme Star Wars and had lightsabers, and people dressed up as characters. Sophomores were Marvel which consisted of songs from those movies. Juniors had Pixar where they danced to songs from the movies; Cars, Finding Nemo, and Monsters Inc.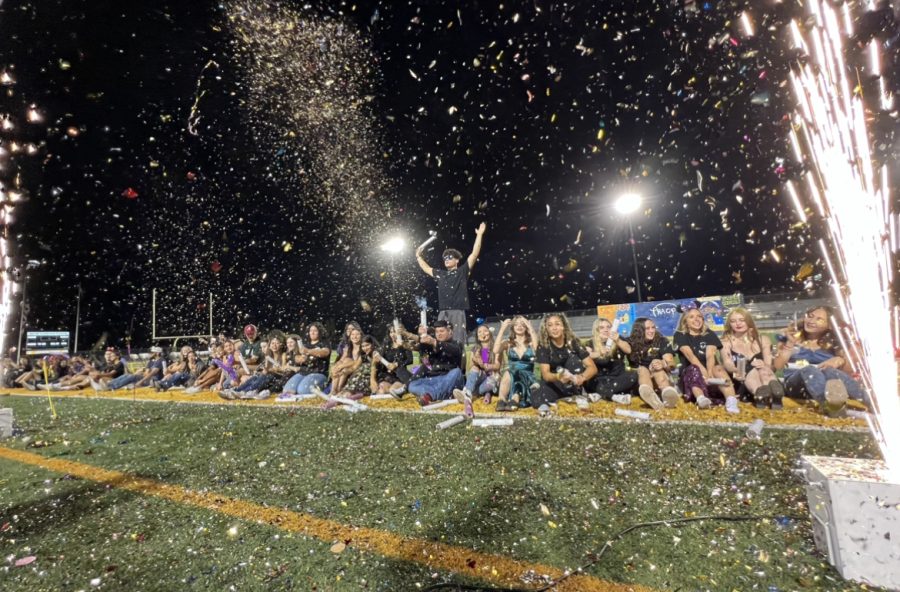 Lastly the Seniors had Disney where their dance had Lilo and Stitch, Peter Pan, Pirates of the Caribbean, Tangled and Frozen. The performances ended with the seniors' shooting confetti for their last Homecoming Rally ever.