Homecoming 2018
Hang on for a minute...we're trying to find some more stories you might like.
Tracy High homecoming is a much anticipated time for all of its activities. Homecoming week for the students of Tracy high begins with a competition between classes of who is the most spirited. Students compete all week as each days brings a new spirit theme.
Starting on Monday, Oct. 15, the theme was 90s and 70s, Tuesday was 50s and the 80s. Wednesday was class colors. Thursday was jersey day, and Friday was extreme green and gold.
The majority of anticipation to most people is for Friday. The students understand the excitement behind the football game. The "Friday night lights," as it is commonly referred to, brings the students and local community together to watch the football games.
The students compete all throughout the week but when Friday night comes students come together not as different classes competing for points but as a whole to show school/community pride.
There was much anticipation and excitement gearing up to take on Lodi for homecoming football on Oct. 19. Tracy pulled away to win 41-12.

About the Writer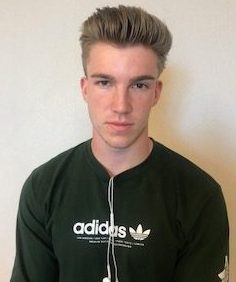 Garrison Cable, Contributor
Garrison Cable is a senior at Tracy High who actively participates in sports outside of school and USA weight lifting. He plans to try to make the newspaper...