Girls´ Varsity Soccer
Hang on for a minute...we're trying to find some more stories you might like.
Girls' varsity soccer team started their preseason before Thanksgiving break. Before the first game which was played Nov. 27 they only had two practices. The game started of strong and they were winning.  
The weather was cold and rainy. After the first half, the score was 3-1 for the bulldogs. During the halftime the other team changed their formation. They started making more goals. They scored two goals under 10 minutes in the second halftime. Now the teams were even 3-3.  
Many parents and students were supporting Tracy High's girls' varsity team. The other team unfortunately won the game with 6 goals. 
However, the girls are motivated and looking forward this season. They are practicing or playing almost every day. They got their first win on Dec. 1! Although the field was in terrible condition, the game ended 1-0 for bulldogs. Also, Tracy High's girls defeated Kimball 3-0 in one of the lastest  games they played away.  
In December's second weekend, the girls traveled to Stockton. On Friday, Dec. 7, they took the win against Kennedy and on Saturday, Dec. 8, they defeated Golden Valley 2-1 win.
After wins over Central Valley and Enochs Dec. 11 and 13, the varsity record is currently 6-3-1.
The lady bulldogs host Turlock Dec. 18 at 5:00pm.

About the Writer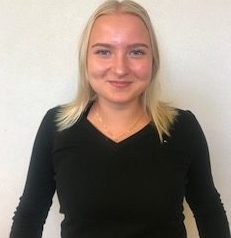 Annika Nyberg, Contributor
Annika is a senior in Tracy High. She plays soccer and likes sports. Her passion in life is traveling. She also loves to hang out with friends.